Guest blog: Why it's important for NatWest to support the British LGBT Awards
On the day of the 2017 NatWest British LGBT Awards, actress and television presenter Denise Welch shares her experience on winning one of the awards last year and why businesses should be supporting the LGBT+ community.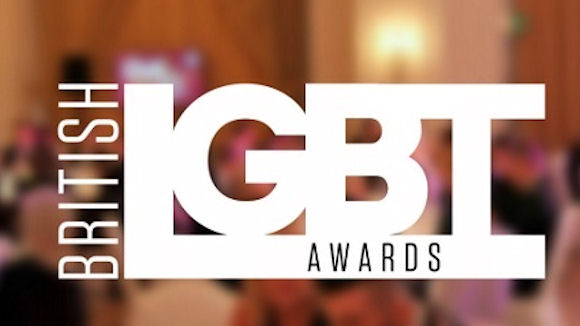 Last year, the wonderfully talented Rebecca Root and I were incredibly proud to win a NatWest British LGBT Award for the BBC2 series Boy Meets Girl. The programme was Britain's first comedy series featuring a transgender character in the lead role.
For me, having a Dad who has performed his own drag act since I was a young girl and having lots of LGBT friends of my own, it was fantastic to be part of such a ground-breaking series.
Of course, the icing on the cake for us was receiving a British LGBT Award. Why? Because we had been given the nod of approval from the LGBT+ community - and this was most important to us.
These awards are now a significant annual event in Britain.
They are not only important for the LGBT+ community but also to society as a whole because they work to promote equality, diversity and acceptance of all people.
The British LGBT Awards shine a light on the people, organisations, charities and businesses that are doing wonderful things across this country to show that being LGBT is not, and should never be, a barrier to success.
Over the years LGBT+ role models like Sir Ian McKellen, Stephen Fry, Clare Balding and the hilarious Alan Carr have been recognised at the ceremony. Whilst Sir Brian May, who has done so much to support LGBT charities and Kylie Minogue, have been amongst those to have been awarded the highly anticipated 'straight ally' award.
The Awards also recognise great community organisations that support LGBT young people and businesses who have transformed workplaces so that all people are embraced, regardless of how they identify. Businesses just like NatWest.
It has been encouraging to hear how this famous high street bank has been taking great steps to support LGBT+ employees and in 2015 introduced the title 'Mx'. In 2017 they removed the need for existing customers to input their gender when registering for on line banking. This is a really positive step forward.
It is worth saying that the British LGBT Awards can only happen because of the fantastic support from NatWest and others. And it is great to see a business like this demonstrating its support to the LGBT community - many of whom are its staff and customers.
With more public votes, nominations, nominees and awards than ever before, this year's British LGBT Awards are the biggest yet. The event has rapidly become Britain's biggest LGBT event. As a proud 'straight ally', I, like NatWest, am very delighted to be supporting it.

We're now NatWest Group
Come and visit us for all our latest news, insights and everything NatWest Group.