Entrepreneurial Spark enterprise receives £1.25 million investment
Friction Free Shaving, a business which is part of the Entrepreneurial Spark programme, has received a seven-figure venture capital investment to support its rapid development.
Friction Free Shaving is the first razor and blades mail order service specifically catering for women. The enterprise joined Entrepreneurial Spark, Powered by NatWest, in 2015 to support its development. As the business developed they worked with Crowdfunding website Seedrs to raise their first £150k of investment to fund a customer acquisition.
Being part of the Entrepreneurial Spark programme gives Friction Free Shaving access to NatWest's networks which was instrumental in its early-stage growth. With the support of NatWest Relationship Manager Vinny Bhogal, the business was introduced to an intermediary supplier which ensured the quality of the product that was imported from China. NatWest Relationship Manager Andy Barker connected the business to a large fulfilment centre, providing useful tips on best practice for the company's own in-house packing and posting function. Finally, Friction Free Shaving bosses were put through their paces by Coutts CEO Peter Flavel as part of a 'Piranha Pit' session, where businesses involved in the Entrepreneurial Spark programme pitched before high-level investors.
Briar Keen, Co-Founder of Friction Free Shaving said: "Being a part of Entrepreneurial Spark has been a great way for us to develop the business. The mentoring through the enablement programme has been invaluable to us. The office is in a great location which has supported our ambition to be seen as a serious business. We have also been able to utilise NatWest's network of contacts which has also been an asset and we are very appreciative of the support provided by all partners."
Lee Currier, Entrepreneur Development Manager at NatWest, said: "Friction Free Shaving has developed from a great idea into a fantastic business with a steady, sustainable growth plan. The team has embraced the entrepreneurial spirit and this has helped and will help the business to reach its full potential."
More than 8,000 people have subscribed Friction Free Shaving's service since its inception in 2015. The latest £1.25 million investment was advised by Athene Capital, and will be used to support the company's long-term growth strategy. The business is also embarking on a media partnership with Northern & Shell to support a wider cross-channel media campaign to attract more subscribers.
Entrepreneurial Spark, powered by NatWest, is the world's largest free business accelerator for start-up, early stage and growing businesses from all sectors. NatWest provides entrepreneurs who are selected as part of the Entrepreneurial Spark programme with free facilities and Wi-Fi, access to the bank's networks and suppliers, and free business advice. Find out more at the Entrepreneurial Spark website.

Related articles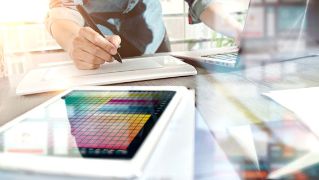 Guest blog: Entrepreneurial dreams become a reality
At 13-years-old, Henry Patterson is one of the UK's youngest entrepreneurs. He has already published a children's book and co-founded a business, and will soon see his characters come to life in animation. Hear from Henry about how it all began and how Entrepreneurial Spark, powered by NatWest, helped him.
We're now NatWest Group
Come and visit us for all our latest news, insights and everything NatWest Group.