Encouraging responsible business in Scotland
Royal Bank of Scotland's Susan Fouquier explains why the bank is behind the Scottish National Action Plan for Responsible Business, and how the plan aims to help make Scotland fairer, more sustainable, and stronger economically.
In 2016 the Royal Bank of Scotland became chair of the Scottish National Action Plan for Responsible Business (SNAP-RB). SNAP-RB's premise is a simple one: to make Scotland fairer, more sustainable, and stronger economically through ingraining responsible business practices across all sizes and sectors, and focusing our collective energy on issues to have a greater impact.

As a bank which supports organisations such as the Princes Trust and the STV Children's Appeal, we see the harsh realities which some families and individuals in Scotland face. According to SNAP-RB, UK poverty costs the economy an estimated £78 billion each year. In Scotland one in five children grows up in poverty, impeding their ability to learn and achieve their full potential. The research also shows that over 60% of Scottish households in poverty have at least one adult in work – so being in work is not necessarily the solution to being in poverty.

This is why I'm passionate about SNAP-RB and what we're trying to achieve. Over a dozen large businesses and organisations are also involved, and over the past six months we've all stepped up to the challenge with great dedication, energy and enthusiasm. Focussing on Education and Employment, we've met with other organisations, including government, businesses and the voluntary sector, to see where we can add value.

Larger employers, like those who are sitting on the SNAP-RB Leadership Group, are challenged to do more in adopting the best practice in responsible business, from developing a diverse workforce to engaging with their community.

But we know that a significant proportion of business in Scotland is driven by SMEs – this sector is the lifeblood of our economy. As Regional Managing Director for Business Banking in Scotland I'm able to support an area which plays a critical a role in driving employment, and I'm proud to be part of this programme which offers organisations of all scales the chance to play a greater role in our society through community engagement.

SNAP-RB provides the perfect framework for SMEs to do just that. Over the next two years we will be establishing several Community Action Groups (CAPs) to take the activities developed by SNAP-RB, customise them for maximum local impact, and lead the way in developing new ways of engaging business in the community to build a stronger economy, a fairer society and a sustainable future.

SNAP-RB is all about creating inclusive growth for business, a fairer society and a sustainable future. To find out more visit the SNAP-RB website.

Latest news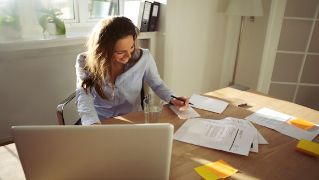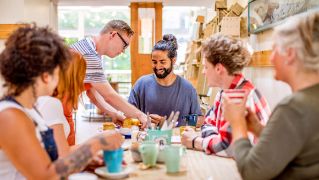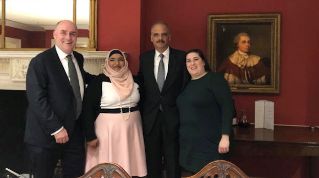 RBS Multicultural Network meets Eric Holder, 82nd US Attorney General
Simon McNamara, RBS Chief Administrative Officer and Executive Sponsor of the RBS Multicultural Network, recently hosted an event in discussion with Eric Holder, the first black US Attorney General. They discussed career, ethnicity, diversity and even a little bit of politics. At the event, Eric Holder shared his wisdom and experience with attendees from the RBS Executive committee and RBS Multicultural Network. Simon McNamara blogs about his experience meeting Eric, a BAME role model, and why diversity is so important to RBS.