A chance to work
RBS apprentice Robertas Jurkaitis reflects on his experience of joining the bank and the difference it's made to him.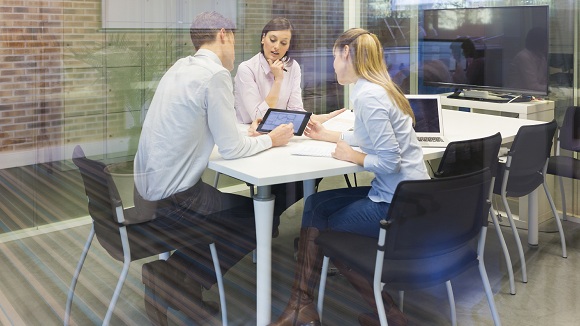 I had always dreamed of working in banking, but after struggling to get a job in the sector I was close to giving up. And then Barnardo's, a charity caring for vulnerable young people, told me about an apprenticeship scheme at RBS.
Barnardo's had helped me in the past with my CV and applying for jobs. I'd always been interested in working in finance, but hadn't been very successful in the past.
The pilot scheme was run by RBS in partnership with The Prince's Trust and Barnardo's. The charities helped identify candidates from disadvantaged backgrounds in Edinburgh to take part in a taster day.
I went along and was selected as a candidate for four days' employability training, learning skills including team building and interviewing, as well as four weeks' work experience at RBS. Then we all interviewed for a place in the apprenticeship programme. So many people were there from different backgrounds, I was nervous because I knew it would be competitive. I had a degree in a non-financial subject but I knew it was down to how we came across.
I was so excited when I got on the scheme, I couldn't wait to start working for the bank. To be honest, my whole outlook on my career has changed and I can really see my future in this sector. I'm just so happy to be here.
My apprenticeship will last 16 months, with opportunities for training throughout. I'll also get a taste of what it's like to work in various departments, as I'll move in to a new position every four months.
It's incredible to think I'm working but I'll also get a qualification. Being at RBS has made me feel so much more confident in my abilities. Applying for the scheme really was my last attempt at getting in to the banking sector, but now everything has changed. I hope I can stay here and continue growing my career.

RBS worked in partnership with Barnado's and the Prince's Trust on this pilot scheme, which aimed to give candidates who are less likely to apply or succeed through the usual recruitment process a chance to work in the bank. The pilot was a successful one and RBS is exploring the possibility of running the scheme again.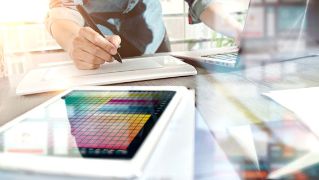 Guest blog: Entrepreneurial dreams become a reality
At 13-years-old, Henry Patterson is one of the UK's youngest entrepreneurs. He has already published a children's book and co-founded a business, and will soon see his characters come to life in animation. Hear from Henry about how it all began and how Entrepreneurial Spark, powered by NatWest, helped him.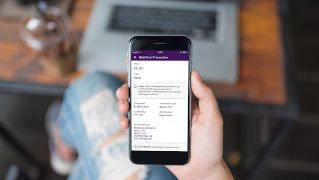 Tapping into technology
How can you make a visual tool, like an app, suitable for those who can't see? Hear from Sajid Fani, Digital Journey Manager at RBS, about how the bank developed the first ever mobile banking app to be accredited by the Royal National Institute of Blind People (RNIB).
We're now NatWest Group
Come and visit us for all our latest news, insights and everything NatWest Group.