Skills and Opportunities Fund public vote now open
Top voted organisations will be awarded money from the first round of the Skills and Opportunities Fund in 2017.
Voting for the first round of the 2017 Skills and Opportunities Fund will be open from midday on Friday 21 April to midday on Friday 5 May 2017.
More than 700 not-for-profit organisations, including charities, community groups and social enterprises from across the UK and Ireland, have applied for up to £35,000 of funding for projects aimed at helping people learn new skills, find work or start up in business.
The applications have been narrowed down to a shortlist of 85. The results of the public vote will count as one vote alongside those of the judging panels from our regional boards who will decide which good causes receive funding.
The public can vote once per region here:
NatWest Skills and Opportunities Fund
Royal Bank of Scotland Skills and Opportunities Fund
Ulster Bank Skills and Opportunities Fund
Related articles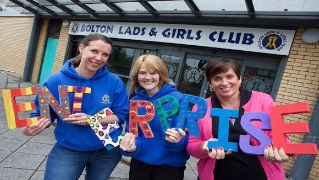 RBS invests £1.25 million in grassroots community projects across the country
Last year RBS gave away £2.5m in grants to community projects across the UK and Ireland through their newly launched Skills & Opportunities Fund. This year support for grassroots organisations continues with a further £2.5m and as the second round of 2016 funding concludes, 52 more projects will receive a share of £1.25m.
Latest news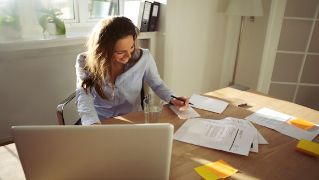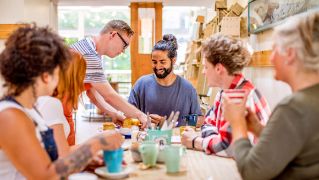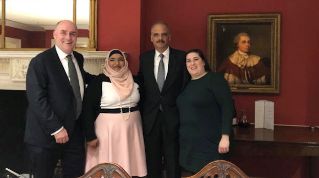 RBS Multicultural Network meets Eric Holder, 82nd US Attorney General
Simon McNamara, RBS Chief Administrative Officer and Executive Sponsor of the RBS Multicultural Network, recently hosted an event in discussion with Eric Holder, the first black US Attorney General. They discussed career, ethnicity, diversity and even a little bit of politics. At the event, Eric Holder shared his wisdom and experience with attendees from the RBS Executive committee and RBS Multicultural Network. Simon McNamara blogs about his experience meeting Eric, a BAME role model, and why diversity is so important to RBS.