Guest blog: Taking a stand against scams
Research shows that scams cost the UK up to £10bn a year. What can people do to protect themselves from falling victim to a scam? Louise Baxter, Scams Team Manager at National Trading Standards, talks about the 'Friends Against Scams' campaign and how RBS is supporting.
Scams have become very sophisticated in recent years. We tend to use the word 'scam' because the public can relate to it. But to be clear – scams are fraud and fraud is a crime. And it's really important that everyone knows how to protect themselves against this type of fraud.
A good way to do so is to raise awareness of scams – but from personal experience I know that people don't really want to know about something until it directly impacts them. For example, I wouldn't want to know how to fix a broken TV – until my TV breaks. So if I haven't been scammed, or I think that it won't happen to me, why would I want to learn more about scams?
The answer is because scams cost the UK up to £10bn a year, and often have devastating effects on the victims. The Friends Against Scams campaign aims to empower people to protect themselves and their loved ones against scams. They can do this by linking with their families, friends and people in their communities to raise awareness of scams, encourage others to learn more and increase knowledge of types of scams and how to avoid them.
One of the reasons scams are so successful is that they're rarely reported. Many feel isolated after being scammed as they are too ashamed to talk with those around them, and quickly lose confidence in themselves and their ability to question the letters, emails and phone calls they receive. Friends Against Scams encourages people to share their experiences, be that with a family member, friend, colleague, or someone from their bank.
This is where RBS comes in. The bank is the first financial partner of Friends Against Scams and has trained 6,000 members of staff so far, to strengthen their understanding and awareness of scams. Of these 6,000, 2,800 are customer-facing and interact with customers everyday. RBS supporting the campaign and training its staff is a great example of communities supporting each other and taking a stand against scams. The conversation, advice and support that a trained advisor from the bank can give to a past or potential scam victim is invaluable and could protect that victim from financial and emotional distress.
To find out more about the campaign, visit the Friends Against Scams website.

Related articles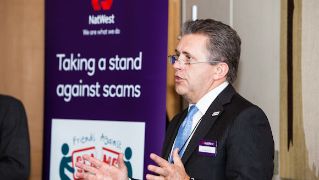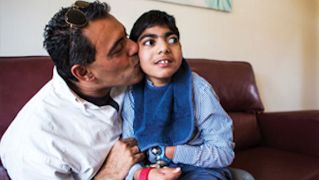 Guest blog: Investing in entrepreneurs with disabilities
Kaleidoscope Investments supports, invests in and empowers disabled people to become successful entrepreneurs. Founder and Managing Director Hardeep Rai reflects on why he started the organisation and how NatWest has supported.
We're now NatWest Group
Come and visit us for all our latest news, insights and everything NatWest Group.