Guest blog: Entrepreneurial dreams become a reality
At 13-years-old, Henry Patterson is one of the UK's youngest entrepreneurs. He has already published a children's book and co-founded a business, and will soon see his characters come to life in animation. Hear from Henry about how it all began and how Entrepreneurial Spark, powered by NatWest, helped him.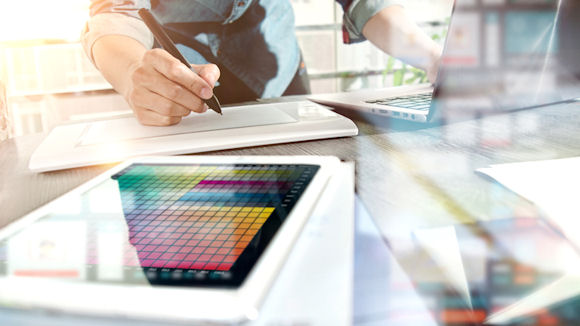 When I first wrote the 'Adventures of Sherb and Pip', I thought it would really work as an animated series, but it was a dream that I thought was too far away. Three years on, I've sold the rights to animate the characters to a British production company, and I'm so excited!
The Adventures of Sherb and Pip is about an owl and a mouse that live in a sweetshop. There's also a group of other animal characters, including Mr Fox and Martha the Mole. When the book was published and I saw that it was quite popular, I sat down with my mum and we spoke about creating something with the characters, and that's how 'Not Before Tea' began.
Not Before Tea is a British children's lifestyle brand, based on the characters from my book. I always like to collect everything I can when I get into something, and that's the idea behind the brand. We sell little things like washbags and bigger things like the magical doors that you can put on your wall above the skirting board, which are our best seller. None of the products are electric; they're all powered by imagination.
18 months after starting Not Before Tea, my mum and I had taken the business quite far but needed help to give it more direction and to develop a plan for the future. We found Entrepreneurial Spark, which works with NatWest to help new businesses grow, and applied for a place on their programme.
We were successful in getting a place at Entrepreneurial Spark's Milton Keynes hub, and have received a lot of support since then. We have a mentor who we spoke to about everything we've done and still want to do including our figures, where we wanted the business to go and any obstacles in our way. We were then able to get to work on one, three and five year plans for the business.
Not Before Tea has continued to do well and work on the animated story of Pip the Mouse getting a job in bow-tying has started which is amazing. There's a whole team of people behind it which is crazy but what's good is that I'll be consulted as they create the pilot, advising on how the characters should walk and sound and what their personalities are like.
I'm really excited about what's to come. My mum and I are still part of the Milton Keynes hub - we get advice and mentoring, and it's a place where I can focus. At home I'm really bad at concentrating, there's always something that grabs my attention. The other people in the hub are lovely too, they don't treat me like a child; I'm just an entrepreneur and one of them.

---
Find out more about Not Before Tea.

Entrepreneurial Spark, powered by NatWest, is the world's largest free business accelerator for start-up, early stage and growing businesses from all sectors. NatWest provides entrepreneurs who are selected as part of the Entrepreneurial Spark programme with free facilities and Wi-Fi, access to the bank's networks and suppliers, and free business advice. Find out more at the Entrepreneurial Spark website.
Related articles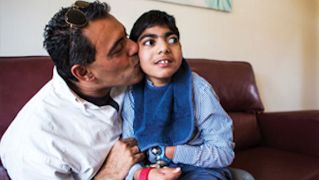 Guest blog: Investing in entrepreneurs with disabilities
Kaleidoscope Investments supports, invests in and empowers disabled people to become successful entrepreneurs. Founder and Managing Director Hardeep Rai reflects on why he started the organisation and how NatWest has supported.
We're now NatWest Group
Come and visit us for all our latest news, insights and everything NatWest Group.