Guest blog: Investing in entrepreneurs with disabilities
Kaleidoscope Investments supports, invests in and empowers disabled people to become successful entrepreneurs. Founder and Managing Director Hardeep Rai reflects on why he started the organisation and how NatWest has supported.
When I found out I was expecting a son, I couldn't wait for his arrival. I had what most people want in life – a happy marriage, a big house and a successful career in the city working for a renowned hedge fund manager. But a last minute birthing complication meant Eshan, my son, was diagnosed with cerebral palsy and my entire perspective on life changed in an instant.

Now 10 years old, Eshan can't walk, talk or eat independently, and has a mental age similar to that of a toddler. I stepped away from my job soon after he was born; the things I had and worked for didn't matter anymore. Money had no currency or value because I couldn't buy back the most important thing in the world – my son's health.
A chance meeting with Shane Bratby, Founder of Disabled Entrepreneurs, led to the creation of Kaleidoscope Investments in 2014. He showed me how disabled people struggle to raise funds for their businesses. There's a huge lack of trust from investors who can be very sceptical, cautious and afraid.
Kaleidoscope Investments makes it easier for people with disabilities that have great business ideas to raise money. The company invests in strong ideas and provides disabled entrepreneurs with a complete support package to help them grow the business. And we don't just provide funding; we're very hands on and provide mentoring services too.
With the support of the enterprise team at NatWest, I've been able to continue building Kaleidoscope Investments. The bank has been very supportive of us as an entrepreneurial organisation. They're almost like a benefit-in-kind sponsor, letting us use their conference facilities and meeting rooms, as well as collaborating with their press team and networking. When using their facilities the team are always great at making sure everything is accessible for everyone attending. I've also been introduced to the bank's 'Enable network' which raises awareness of disabilities. In short the bank is like a partner – it's not about lending us money, it's about supporting us in other ways to help us grow.
Kaleidoscope Investments has met more than 420 individuals over the past year, and we're currently working with 15 businesses. To name a few, we're supporting Good Food Talks, an app that helps those who are visually impaired easily read or hear what is on a restaurant menu, and StrideinStyle, a business that creates stylish crutches and is the brainchild of a woman with multiple sclerosis.
I hope we can continue growing and championing disabled entrepreneurs. My greatest joy is watching Eshan happy and smiling and knowing that, through him, other disabled people will benefit from what both I and Kaleidoscope can do. I have learnt the true meaning of determination – there are some amazing people out there and they deserve to be given a chance.
Related articles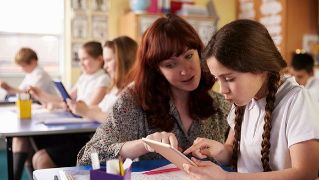 Breaking down career stereotypes for girls
This International Women's Day Lindsay Law invited 120 primary school girls to the RBS Entrepreneurial Centre and Open Experience in Edinburgh, giving them a unique opportunity to step into the heart of a technology and business operation.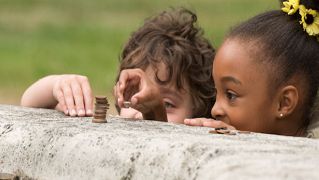 Building a more sustainable bank
As RBS takes further steps towards embedding sustainability across the organisation, Director of Sustainability, Kirsty Britz explains more about the progress RBS is making, and becoming a more sustainable bank.
We're now NatWest Group
Come and visit us for all our latest news, insights and everything NatWest Group.