Scottish business proves optimistic following modest start to 2017
A third of Scottish businesses report a rise in volume of business during first quarter of 2017, according to the Royal Bank of Scotland Business Monitor.
The findings reveal:
A third of Scottish business report a rise in volume of business during first quarter of 2017;
Firms in North East preparing for upturn in new business – the first time in two years;
Export activity flat but businesses expect growth over next six months, driven in part by the fall in the value of the pound;
Scottish companies face strongest inflationary pressures in four years and expect these to intensify over next six months.
The Royal Bank of Scotland Business Monitor surveyed more than 400 Scottish businesses and reveals that a third (34%) of firms reported an increase in the total volume of business during the last quarter, compared to 31% who witnessed a fall in activity.
The performance of the financial and business services sector was strongest, with a net 14% reporting an increase in total business volumes. Transport and communications also enjoyed a strong performance with a net 9.5% enjoying an increase. However, a net 16% of construction firms reported a fall in business volumes.
New business continued on the upward trend first reported in the second half of 2016. One in three (33%) stated that the volume of new business rose in the three months to February; compared to one in four (24%) who stated it fell.
Collectively, a net 21% of all firms surveyed said they expected total business volumes to rise in the six months. Firms in all parts of the country expect business volumes to grow, including the North East (12%). This is the first time the North East has prepared for an upturn in two years, and suggests that the prolonged hangover in the region since 2014's oil price collapse is coming to an end.
Exports proved flat over the course of Q1. However this compares to a balance of -16% during the final quarter of 2016 and -11% in Q3 – making this the first non-negative balance in two years. A net 11% of firms expect export activity to rise over the next six months, potentially reflecting the recent depreciation in the value of Sterling.
Inflationary pressures are continuing to impact upon costs for Scottish business, with 59% of all businesses stating that costs rose over the last quarter. Less than one in 12 (7%) reported a fall. Cost pressures were most acute in distribution, where a net 78% reporting a rise in costs, followed by tourism (75%) and transport and communication (48%).
The Business Monitor survey is undertaken for Royal Bank of Scotland by the Fraser of Allander Institute. The Business Monitor is the definitive monitor of business trends, market conditions, financial factors and business conditions in the Scottish economy. The survey was carried out during February and 424 firms responded.

Related articles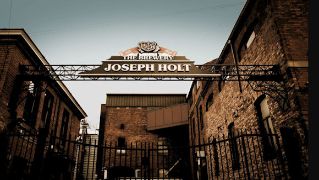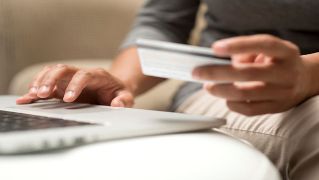 We're now NatWest Group
Come and visit us for all our latest news, insights and everything NatWest Group.