Scotland's first fintech hub launched by Royal Bank of Scotland
A new specialist fintech hub, backed by the UK and Scottish governments and based at Royal Bank of Scotland's headquarters in Edinburgh, will open its doors to entrepreneurs in May 2017.
The new hub will launch one year on from the opening of Entrepreneurial Spark's dedicated space at Gogarburn and is set to become a centre of excellence for the burgeoning fintech sector, estimated to be worth up to £6bn to the UK economy. The specialist hub will bring together industry leaders and networks and marry them with Entrepreneurial Spark's tried and tested approach to build, grow and scale businesses.
This will be a key milestone in Scotland's journey towards its ambition of being a world leader in fintech and innovation. Fintech entrepreneurs will benefit from Entrepreneurial Spark's hugely successful enablement programme as well as Royal Bank of Scotland's tech expertise and networks. Entrepreneurial Spark partners KPMG and Dell EMC will also provide additional resources.

On the opening of the hub, First Minister for Scotland, Nicola Sturgeon MSP said: "A year on from the very successful launch of the Entrepreneurial Spark hub at the Royal Bank of Scotland's HQ, I am delighted that the hub is expanding to include space for fintech start-ups within Entrepreneurial Spark.
"This will contribute to the immediate need for physical space for fintech companies while the wider financial services industry continues to work collectively to deliver the fintech strategy. Scotland is already playing an active role in the fintech sector and the strategy will further enhance our standing, both nationally and internationally."
David Ferguson, fintech entrepreneur and Chief Executive of Nucleus, one of the fintech companies that will be housed in the new hub, said: "It's great to see larger companies engaging in fintech and supporting the growth of emerging businesses. Important lessons can be learnt on both sides and that should only be positive for everyone involved."

Louise Smith, Royal Bank of Scotland Head of Design and HMT Fintech Ambassador added: "Royal Bank of Scotland and our partners Entrepreneurial Spark have been leading the way in supporting entrepreneurs in Scotland. The fintech sector has huge potential for our economy so it is essential that these entrepreneurs are given all the support they need to ensure Scotland is at the heart of the fintech revolution."

Simon Kirby MP, Economic Secretary to the Treasury also said: "We want fintech businesses to succeed and scale up across the whole of the UK. This new hub will help create the ideal conditions for fintech in Scotland to thrive."

Related articles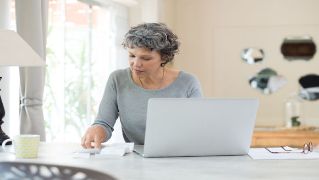 We're now NatWest Group
Come and visit us for all our latest news, insights and everything NatWest Group.