Royal Bank of Scotland funds defibrillators for Edinburgh Trams
Royal Bank of Scotland is partnering with St. John Scotland to supply life saving devices across Edinburgh.
As part of the bank's partnership with St. John Scotland, defibrillators are being installed on trams and at key locations in the city, with plans to put the devices in remote locations like the Pentlands Scout Centre.

The first one to be installed on an Edinburgh Tram was unveiled on 14 February 2017 by Lord Provost Donald Wilson and Royal Bank of Scotland Facilities Manager Sarah Milne.

Donald Wilson, Edinburgh's Lord Provost and Champion of the project, said: "The machines we install today will save lives and I can think of no better gift to the city this Valentine's Day."

Lynn Cleal, Fundraiser Chair of St John Scotland, Edinburgh added: "We are delighted to bring together the donor businesses with Edinburgh Trams to install these lifesaving defibrillators now giving a life line right across the City. The St John and the City project are committed to making defibrillators more accessible to members of the public and as they will now be on every tram, we hope that they will be able to save more lives in Edinburgh."

Royal Bank of Scotland is currently funding six of the life saving devices on Edinburgh's trams and an additional five at key locations in the city. Over the coming months the bank will install a further 80 defibrillators across their branch network.

The new defibrillators can be deployed if a tram passenger becomes unwell, and also used if a member of the public suffers a cardiac arrest in the vicinity of a tram. No training or specialist knowledge is needed to operate the equipment which uses a recorded message to talk through the steps to bring someone back to life.

Related articles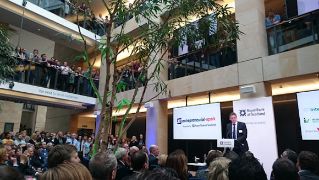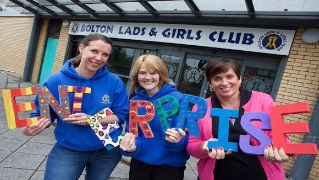 We're now NatWest Group
Come and visit us for all our latest news, insights and everything NatWest Group.