Business hub entrepreneurs generate £176 million turnover in 2016
The latest Entrepreneurial Spark Powered by NatWest Impact report shows what an impact the business accelerator programme has had on the UK economy.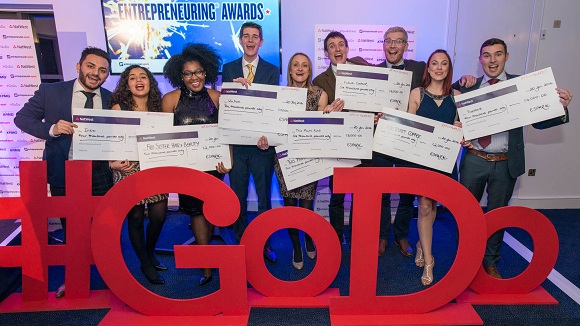 Figures from the latest Impact Report show that Entrepreneurial Spark, with the key support of all its partners NatWest, KPMG Enterprise, Dell Technologies and Pinsent Masons, has enabled over 1,700 businesses to grow and scale-up across the UK.
These figures are reflected across all four nations of the UK, with 2016 seeing hubs now open in England, Scotland, Northern Ireland and Wales and across all sectors. The businesses supported by the programme created a total of 3,152 jobs, a combined turnover of £176 million and secured £151m in investment. 85% of the businesses accelerated are still trading which is more than double the national average.

Nicola Sturgeon, First Minister of Scotland, said: "The entrepreneurial buzz around RBS's headquarters when I helped open the new entrepreneurial hub in 2016 was phenomenal and really signalled a change in the way the bank is being run. I am delighted that the bank's partnership with Entrepreneurial Spark continues to go from strength to strength and more and more entrepreneurs are creating great businesses as a result. It is vital for the economy that start-up businesses are given all the support they need to succeed and the combination of the bank's networks and connections and Entrepreneurial Spark's know-how is a powerful mix."

Alison Rose, CEO of Commercial and Private Banking for NatWest added: "The Impact Report shows that the support our free accelerators are giving to entrepreneurs is working, enabling them to create jobs across the UK, secure millions of pounds of investment and support their local economies. Our hubs are now in every nation of the UK, in many major cities and we are excited to be opening a London hub later this year."

Lucy-Rose Walker, Entrepreneurial Spark CEO, also said: "We've given this Impact Report the title 'Blow Your Mind' and it's not hard to see why. The stats are truly mind blowing and we've enabled our entrepreneurs to create real jobs, huge turnover and significant investment via our focus on developing their entrepreneurial mindsets and behaviours. Our entrepreneurs have turned over £176m, so it is clear what an impact we are having on the UK economy.

"Our partnership with NatWest is such a powerful one and enables us to give hands-on practical help to start-ups of every kind, from that first spark of an idea, right up to bigger businesses needing to scale and grow. We also love working with KPMG, Dell Technologies and Pinsent Masons because as the experts in what they do they offer so much to our entrepreneurs."
Download the Impact Report figures for England & Wales [PDF 4.1MB]
Related articles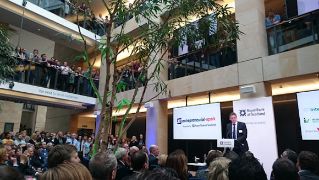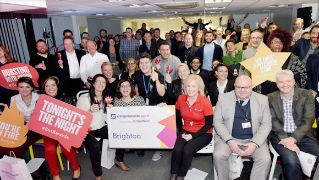 18 months of Entrepreneurial Spark hatchery in Brighton
NatWest's Entrepreneurial Development Manager in Brighton Fiona Anderson reflects on 18 months of supporting many of the South East's most inspiring entrepreneurs since the Entrepreneurial Spark 'hatchery' launched in August 2015.
We're now NatWest Group
Come and visit us for all our latest news, insights and everything NatWest Group.