Royal Bank of Scotland offers a boost to Scottish small businesses growth
The Boost programme will offer a digital source of support, and access to a team of Business Growth Enablers servicing every region of Scotland.
Launched by Royal Bank of Scotland, Boost is a new initiative designed to help companies move forward by establishing the right connections between businesses and offering access to relevant experts and resources.

Through a dedicated digital portal, small businesses can get access to valuable business insight and be connected to a team of 11 Business Growth Enablers operating across Scotland. The Business Growth Enablers will provide their local knowledge and networks, help businesses to connect with each other, provide hands-on expertise and training, and host regular workshops and events in their areas.

An entirely free project, the initiative is being officially launched at Royal Bank of Scotland's Gogarburn Conference Centre in Edinburgh on January 19.

Marcelino Castrillo, Managing Director of Business and Private Banking at Royal Bank of Scotland, said:

"Small businesses represent 54% of all private employment in Scotland.

"The sector is crucial to the economic success of the Scottish economy and it is important that as a bank for Scotland we do everything that we can to help them prosper.

"Being a small business owner brings its own unique set of challenges and our recent Enterprise Monitor report showed that whilst small business owners want to grow, only 36% know where to go to for advice to help enable that growth and just a third feel they have access to the relevant advisors.

"Through Boost we aim to make this easier. We aim to create a pathway to the correct networks and make it easier to find the resources people need at all stages of growth. We will also give small businesses access to specialist services provided by partners including KPMG and Worldpay."

Research by Royal Bank of Scotland and YouGov shows that 86% of small businesses acknowledge new business connections boost their growth, yet a third are still struggling to make them. Networking is seen to be so vital that a fifth currently spend up to £1,000 to make a single new business connection.

Malcolm Buchanan, Chair of the Royal Bank of Scotland's Scottish board, added: "The Royal Bank of Scotland has supported Scottish business for 290 years and Boost is an opportunity to help a new generation of business owners grow and develop.

"This is a great opportunity to help bring the people, talent and skills we have across the country together to help our entrepreneurs and industries prosper."

For more information visit the Boost programme website.

Related articles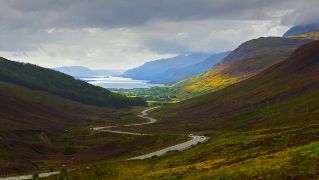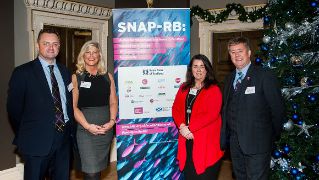 We're now NatWest Group
Come and visit us for all our latest news, insights and everything NatWest Group.