'Feisty' females rise above gender labels to succeed in business
Research by NatWest has found that more than half of UK female entrepreneurs have been branded with stereotypical gender labels while running their business.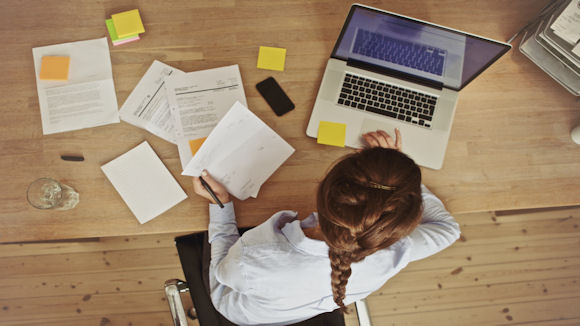 New research by NatWest has found that more than half (52 %) of UK female entrepreneurs have been branded with stereotypical gender labels while running their business. Around a fifth said they had been described as self-assured (18 %) or opinionated (20 %), with more than one in ten (13 %) being called feisty and vocal (12%), whilst in a professional environment.

The research also explored how these comments affected female entrepreneurs across the UK. Londoners were more than twice as likely to feel self-conscious when branded with these terms (31 %), compared to just 15% of those in Scotland. In Wales nearly a fifth (17%) of female entrepreneurs were made to feel less confident about their work ability by such labels.
However, women in the North of England were the least likely to be affected, with just six percent saying their confidence was negatively affected by these labels.

A fifth (20%) of female entrepreneurs surveyed were not fazed when branded with gender specific stereotypes. Instead these women said the labels made them even more determined to succeed in their business venture. Overall a third (33 %) even went on to say they simply ignored the terms and did not care about the comments.

Encouragingly, nearly half (48 %) of those questioned believed that terms used to describe female entrepreneurs have become more positive over the last five years. A quarter (25 %) declared that in their experience, labels have become more gender-neutral over this period.
When thinking about the attributes they would like to be associated with, the female entrepreneurs surveyed suggested the following:

Intelligent (58 %)
A good communicator (52 %)
Organised (50 %)
Independent (48 %)
Resourceful (47 %)
Julie Baker, Head of Enterprise for Business Banking at NatWest, commented on these findings:
"While it is clear that a high percentage of women are still experiencing gender specific challenges it is fantastic to see more female entrepreneurs rising above any negative stereotyping and being more determined than ever to succeed regardless. Therefore it is vital to the UK economy that we do all we can to encourage more women to be confident in their skills, champion their strength and to start new businesses.

"As a supporter of female entrepreneurs we understand the various challenges that women might face when setting up or running their business, which is why we have created numerous roles within the bank which are dedicated to providing tailored support for women to start up and succeed in business. From introductions to relevant organisations to tangible day-to-day support, at NatWest we want to go beyond providing financial services and help female entrepreneurs achieve their ambitions for their business."

To provide this support, NatWest has over 400 Women in Business specialists throughout the UK. These specialists are accredited by the Chartered Banker in conjunction with Everywoman, an organisation that provides resources and services to support women who are starting or growing their businesses. Through these dedicated business experts, customers will have access to their hands-on expertise, unique business insight and training and opportunities to create valuable connections.

Related articles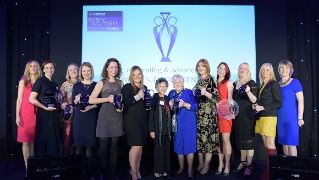 Female entrepreneurs honoured at NatWest everywoman awards
The winners of the annual NatWest everywoman Awards were announced yesterday. For 14 years these awards have championed the women behind Britain's most successful businesses, from promising start-ups in their early years of trading to established international companies.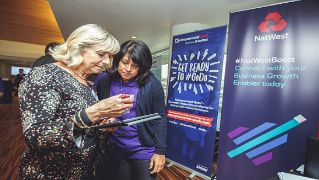 We're now NatWest Group
Come and visit us for all our latest news, insights and everything NatWest Group.