Scottish economy shows continuous improvement according to latest Royal Bank of Scotland Business Monitor
Scottish business is preparing for a positive start to 2017 following a decent close to 2016.
The findings in the latest Royal Bank of Scotland Business Monitor, conducted by the Fraser of Allander Institute, show that companies across Scotland have reported increased growth in the three months to November, with transport and communications leading the way.


The survey of 400 Scottish businesses reveals that a third (36%) of firms reported an increase in the total volume of business during the last quarter, compared to 25% who witnessed a fall in activity.

The performance of transport and communications was especially strong, with a net 24% reporting an increase in total business volumes. Tourism also enjoyed a strong performance with a net 23% enjoying an increase. However, a net 1% of manufacturing firms reported a fall in business volumes.

New business remained strong over the course of the last quarter. One in three (33%) report that the volume of new business rose; compared to one in four (26%) who stated it fell.
A net ten per cent of all firms expect new business volumes to increase over the next six months, with the Central Belt and Highlands and Islands driving this positivity.

As in Q3, repeat business fell across Scotland, with one in five (21%) reporting a fall over the last quarter, compared to just 14% who reported an increase.

Turnover continued to improve over Q4, with four in ten (42%) enjoying a rise on the three months to November. Turnover growth was strongest in tourism (38%), construction (24%) and transport and communications.

Exports have proved challenging for all businesses with the exports balance weakening for the seventh consecutive quarter. This could be attributed to the fall in the value of sterling which begins to make exports more competitive.
Inflationary pressures are also continuing to impact upon costs for Scottish business.

The impact of sterling's depreciation and the National Living Wage has seen nearly half (47%) of all businesses stating that costs rose over the last quarter. Cost pressures were most acute in construction, where a net 39% reported a rise in costs, followed by tourism (33%) and distribution (31%).

Despite global and national political uncertainty, capital investment rose. Two out of five (40%) reported a rise compared to one in six (16%) who reported a fall. The balance, 24%, is the highest in more than two years.

Commenting on the results of the latest Scottish Business monitor, Stephen Boyle, Chief Economist with the Royal Bank of Scotland, said: "This Christmas we can raise a festive glass for Scotland's economy that's more than half full.

"Our businesses are ending the year on a positive note, with solid if unspectacular growth. They expect more of the same in the first half of 2017."

"Particularly encouraging is strongly rising capital investment, a sign both of confidence in the future and of businesses' ability to look beyond political uncertainty. If the New Year brings any hangovers they are likely to come from rising cost pressures – brought about by the weaker pound and the National Living Wage – and continued poor export performance."

Professor Graeme Roy, Director of the Fraser of Allander Institute, added: "This final Royal Bank of Scotland Business Monitor for 2016 offers some relatively positive news at the end of a challenging year for Scotland's economy."

"The volume of business activity is at its highest level in over a year with businesses reporting turnover at its highest level in over two years. That said, expectations for turnover and investment are down on the quarter suggesting that the outlook for 2017, whilst improved, remains uncertain."
Related articles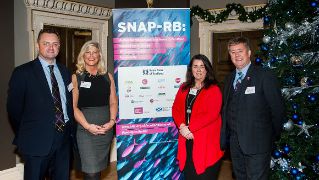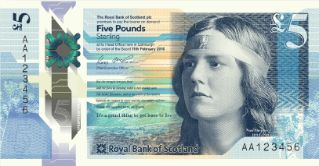 We're now NatWest Group
Come and visit us for all our latest news, insights and everything NatWest Group.