Royal Bank of Scotland supports National Plan for Responsible Business
The Scottish National Action Plan for Responsible Business (SNAP-RB) has been launched by Business in the Community (BITC) Scotland as a driver of business collaboration to create a fairer society, stronger economy and more sustainable communities.
At the launch event chaired by Royal Bank of Scotland in Edinburgh last night, the ground-breaking initiative SNAP-RB announced its first set of priorities to reduce poverty in Scotland.
Improving educational experiences of all young people in Scotland and increasing employability by encouraging wider understanding of the skills and behaviours needed to futureproof the country's workforce were highlighted to be core objectives of the plan.
Commenting on the initiative, Jane Wood, Managing Director of Business In The Community Scotland, said:
"The impacts of poverty are widespread. On a personal level, it affects child development and life chances; on an economic level, it reduces productivity, resilience and profit for everyone.
"We can't accept poverty in one of the world's richest countries, it is wrong and represents a woeful under utilisation of Scotland's talent and resources.
"Responsible employers, such as those who are leading SNAP-RB, know that education and employability are two key ways in which they can have a significant, positive effect on the lives of those living in poverty, and by extension, on the Scottish economy."
Cabinet Secretary for Jobs, the Economy and Fair Work, Keith Brown MSP added:
"The Scottish Government recognises that the business community has a key part to play in our commitment to ending the cycle of poverty once and for all which is why we are providing £200,000 to support this new action plan.

"If we are to create a fairer Scotland through areas like improving attainment, employability support and fair work, we need to see this kind of leadership from responsible businesses and a commitment to tackling inequalities in our communities.
"This approach is crucial because only a fairer and more equal Scotland can enjoy stronger and more sustainable growth, which ultimately leads to better paid, quality jobs that work for the individual in terms of skills, security and future prospects, and society in terms of supporting inclusive growth."
Malcolm Buchanan , Chair of Royal Bank of Scotland's Scottish board, also commented:
"This is a great opportunity to deliver positive, long-lasting and meaningful change here in Scotland. By bringing voices from Scottish communities, the third sector, government and business together we can create a framework where everyone's voice is heard and help build a sustainable future.

"It is a chance to improve the lives of the most vulnerable in our society – and in so doing help make Scotland an even better place to do business."
A Community Action Plan (CAP-RB) framework will be rolled out in the first quarter of 2017 to enable employers of all sizes across all sectors to support SNAP-RB across Scotland. Anyone interested in finding out more or supporting SNAP-RB can register their interest here.
Related articles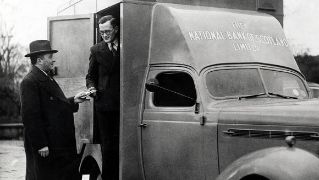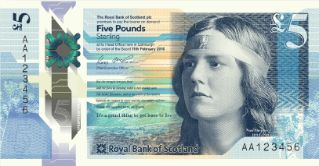 We're now NatWest Group
Come and visit us for all our latest news, insights and everything NatWest Group.