Guest blog: Embracing the entrepreneurial spirit of the Armed Forces
Ren Kapur MBE, CEO of X-Forces, blogs on her experience of supporting the Armed Forces community through her organisation.
What do microwaves, computers, and the Jeep all have in common? Most people don't know it but they were all pioneered in some way by the Armed Forces. I set up X-Forces to embrace this entrepreneurial spirit by supporting ex-forces personnel and their families build businesses across the UK with start up loans, mentoring and support.

To do this effectively we needed to bring together key players from Government, the third sector and the private sector. Each of these stakeholders plays a crucial role on the journey from service leaver, spouse or injured veteran to entrepreneur and thriving business owner.
And this is where Holt's Bank comes in. As a Corporate Member of X-Forces since 2015, they have proactively supported X-Forces and more importantly, our X-Forces Business Entrepreneurs and Intrapreneurs (managers within a company who promote innovative product development). As 2016 comes to a close we look forward to announcing further collaboration and joint initiatives that make start-up and scale-up enterprises more accessible to this inspiring community.
Former RAF Intelligence Officer Rosie Phelps's business was the 500th business to have been supported by X-Forces. After working on the Joint Special Forces Aviation Wing (JSFAW) Rosie was looking for her next challenge so we supported her to create Doddl – a range of ergonomic children's cutlery. The range is designed to help children aged 1-5 years learn to eat independently. The company's pre-orders, totalling hundreds of sets, were fulfilled earlier this year and the company is now going from strength to strength stocked by John Lewis and JoJo Maman & Bebe.
On our 3rd Anniversary, supported by Holt's, we wanted to ask how we can bring more innovation and enterprise to the support of the Armed Forces community. How can we apply the things we have learnt working alongside these incredible individuals to support other disadvantaged communities? How can we fill skills shortages and create more varied supply chains? How can we boost not only local economies but impact trade, import and export?
It is through partners such as Holt's that X-Forces will continue to ask where innovation will come from next, and how we can harness the entrepreneurial spirit within the Armed Forces community to make our ambitions a reality.
Related articles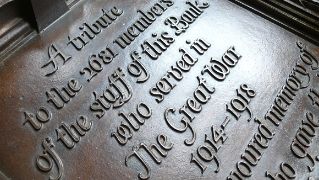 Pausing to remember
100 years on from the Battle of the Somme, Archivist Ruth Reed examines the ways that the stories of those we have lost are remembered today.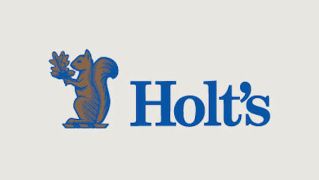 Holt's – Understanding our brands
'Understanding our brands' is a series of articles providing an overview of each of our brands. Here we look at Holt's, the bank that looks after the banking needs of serving military personnel.
We're now NatWest Group
Come and visit us for all our latest news, insights and everything NatWest Group.