Coutts' Million Pound Donors Report shows highest value in charitable donations since 2008
Charitable donations worth more than £1m are at their highest level since 2008 after £1.83bn was donated through 355 gifts to charitable causes or foundations in 2015, according to the latest Coutts Report which launched this week.
Now in its 9th edition, the Coutts Million Pound Donors Report - produced in association with the University of Kent - tracks the number, size, scale, and destination of £1m+ donations made by individuals, foundations and corporations in the UK.
The research published this week shows an increase of 17% in the total value of donations (up from £1.56bn) and an increase of 19% in the number of donations (from 298) when compared to the previous year. In addition, 68 first-time million pound donors were identified in 2014 and 2015, and seven of the first time donors from 2014, gave again at this level in 2015, suggesting that this 'boom time' for large scale donations is driven by the emergence of new philanthropists in the UK.

Higher education remains the main recipient of philanthropy at this level, receiving more than one-third (35%) of the total donation value. However, an increasing number of organisations are benefiting from million-pound gifts. The number of distinct recipients rose by nearly 10%, while beneficiaries of multiple gifts included arts, culture and heritage organisations, health and medical charities and those supporting children and young people in the UK and overseas.

As in previous years, London is the source of the majority of million-pound gifts, although donations came from almost every region of the UK. International donors continue to play an important role in supporting charitable activities in the UK, with 28 donations (10% of the total value) coming from overseas.

Commenting on the foundlings, Rachel Harrington, Director, Coutts Institute, said:
"The data captured in the annual Coutts Million Pound Donors Report paints a picture about the growth in donations of £1m or more, but it's the stories behind the numbers that really bring this to life. The rise in donations mirrors what we're seeing on a day-to-day basis here at Coutts in the increasing number of conversations we are having with clients and their children about their philanthropic interests. There's no doubt philanthropy plays a hugely valuable and distinctive role in today's society and in shaping the future."

Dr Beth Breeze from the Centre for Philanthropy at the University of Kent, co-author of the UK report, also commented:

"We now have enough data to talk confidently about this being a 'boom time' for UK philanthropy. Not only are we seeing substantial increases in both the number of million-pound donations and their collective value, we are also seeing greater numbers of 'first time' million pound donors, and a bigger pool of charities able to attract multiple mega-donations. These findings suggest that efforts to build a stronger culture of philanthropy in the UK have been successful, and that we must maintain the momentum to ensure that this boom doesn't turn to bust if – as many predict – the economic and social context becomes more difficult in the years ahead".

The UK findings form part of the wider Coutts Million Dollar Donors Report, which is a leading authority on major philanthropy internationally covering the USA, Middle East (GCC) and the UK. This multinational report, which can be found at www.coutts.com/donorsreport, tracked a total of 2,197 gifts totalling $56bn donations of $1m or more.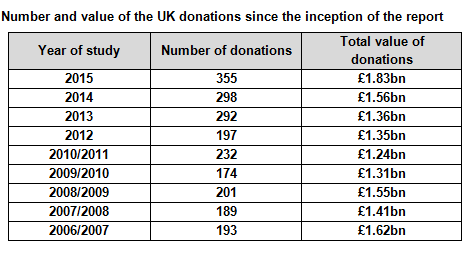 Related articles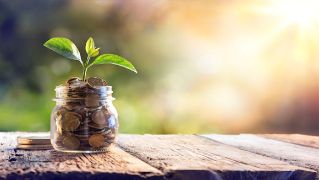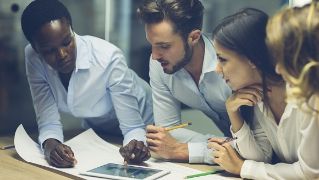 We're now NatWest Group
Come and visit us for all our latest news, insights and everything NatWest Group.