The Royal British Legion launch contactless Poppy collection tins with NatWest
NatWest, Worldpay and Thyngs are supporting The Royal British Legion by making it easier to donate to the Poppy Appeal using the latest payment technology. The trial, taking place across 13 NatWest branches, will mean that people who don't carry cash can pick up their poppy and donate with a tap of their contactless card or their mobile phone.
The trial uses a tin which has been developed by Worldpay and doubles up as a contactless terminal so users can donate £2 per tap. Mobile phone users can donate using Thyngs styckers which instantly direct them to a dedicated donation page.
The move will allow The Royal British Legion to collect gift aid, making sure they get the most from each donation. If the trial is successful the technology could be rolled out across the country for next year's Poppy Appeal and made available to other charities.
The money raised will help The Royal British Legion provide lifelong support to the Armed Forces – serving men and women, veterans and their families. This year, they are asking the nation to Rethink Remembrance by recognising the sacrifices made not just by the Armed Forces of the past, but by today's generation too.
Jane Howard, Head of Personal Banking for NatWest, commented:
"We're a proud longstanding partner of the Poppy Appeal and it's an especially important moment for us in the year because so many of our own colleagues have given their lives in past conflicts. We always try to do our bit for the Royal British Legion by raising money in our branches and so we jumped at the chance to help our customers donate in an easier, safer and more convenient way."
Nick Telford-Reed, Director of Technology Innovation at Worldpay, commented:
"We're proud to be supporting The Royal British Legion. Charities face a huge challenge collecting donations in an increasingly cashless society, but our innovative technology provides them with an even greater opportunity. This is likely to be a growing trend in the charity sector."
Related articles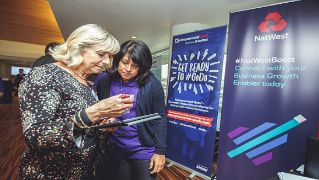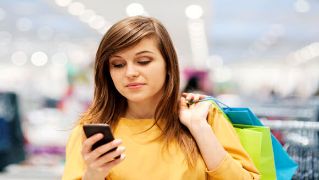 We're now NatWest Group
Come and visit us for all our latest news, insights and everything NatWest Group.