Royal Bank of Scotland mobile app receives updates
A series of enhancements have been made this week to the Royal Bank of Scotland mobile app which will let customers do more of their banking when on the move.
The improvements will benefit the 860,000 Royal Bank customers that use the mobile app.
The most significant updates include:
An extensive redesign makes it user friendly for blind and partially sighted people. The app was redesigned with the help of the Royal National Institute of Blind People (RNIB) and 160 visual and audio modifications have been made to it. The changes will mean tasks that had been difficult or impossible for blind and partially sighted people to complete; such as viewing transactions, transferring money between accounts and making payments, will now become easier.
Customers will now be able to make a one-off payment of up to £250 –without the need for a card reader, making it faster, easier and more convenient to pay someone new.
And customers will now be able to create or cancel Standing Orders and stop Direct Debits.
On average, 383,000 Royal Bank of Scotland customers login to mobile banking every day, with 44,000 payments typically made in a 24 hour period.
Steve Tyler, Head of Solutions, Strategy and Planning at RNIB said:
"This new Royal Bank of Scotland app provides their customers with access to their bank account via a mobile. It's a service that is available to all their customers, but has been tested to ensure that it is easy to use by blind and partially sighted people.
"The app offers lots of benefits including transferring money between accounts, making payments and fingerprint login. What's also great is that blind and partially sighted people have access to the same app as their sighted peers, at the same time."
Commenting, Martin Wise, Director of Digital Banking for Royal Bank of Scotland said:
"I'm delighted that we've been able to introduce a whole new raft of features to our app and I'm particularly proud of the fact that we've made major changes to the design to make it far easier for our blind and partially sighted customers to use.
"Our customers now do more of their banking on their mobile phone, than on their computer, so we're making sure that customers can manage their finances more easily through our app and we'll be working hard to make even more improvements to it in the months to come."
Other updates to the app include:
Login to mobile banking using a fingerprint on compatible Android devices
Option to login to online banking on iPad using a fingerprint
Edit a payee's reference
Send money through the payment service PayM
Improvement to the look of the app on the iPhone 6
A brand new Windows 10 Mobile app with a refreshed look and feel
Disclaimer
App available on most smartphones to customers with online banking and a UK mobile number. This article is for media use only and is not a financial promotion.
Related articles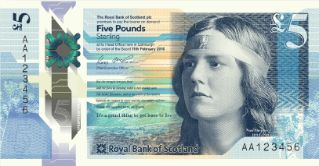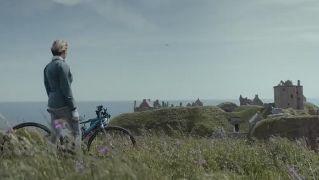 We're now NatWest Group
Come and visit us for all our latest news, insights and everything NatWest Group.