RBS recognised as a leader in Global Sustainability Benchmark
RBS has achieved a 'Leadership' category listing in the CDP (formerly Carbon Disclosure Project) index - a carbon disclosure and performance benchmark.
Every year the bank responds to CDP's questionnaire on climate change. This year, the bank achieved a score of A- which is up from last year's result.
The score indicates that the bank is making good progress towards becoming a more carbon efficient and sustainable bank by being innovative with energy and resources, achieving cost savings and helping the environment.
The rating also acknowledges that the bank understands the risks and challenges customers face in running their businesses sustainably, and that the bank is developing new opportunities to serve these customers while facilitating the transition towards a low carbon economy.
Kirsty Britz, Director of Sustainability, commented:
"We're committed to running the bank as a sustainable and responsible business that serves today's customers in a way that also helps future generations. The new CDP scoring methodology for 2016 placed greater emphasis on evidence, so to be listed in the Leadership category and achieve an A- recognises the positive steps we are taking around carbon disclosure and our wider performance."
Related articles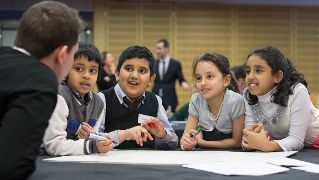 Educating the next generation
Les Matheson, CEO, NatWest, Personal and Business Banking, explains why helping young people learn about money is a crucial part of how NatWest will live up to "we are what we do".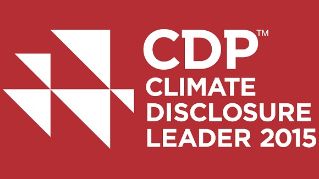 We're now NatWest Group
Come and visit us for all our latest news, insights and everything NatWest Group.