NatWest supports creation of thousands of new jobs
The launch of Liverpool2, supported by a NatWest £1.6bn refinancing programme for Peel Ports Group, will create thousands of new jobs and opportunities in the Merseyside area.
The development and launch of Liverpool2 will allow the Port of Liverpool to service larger vessels, creating two deep sea 'in river' berths and will more than double the port's capacity by the time it is fully operational in 2019.
In addition to the logistical benefits that the facility will bring, the communities across Merseyside are set to feel the positive effects of Liverpool2 with the creation of 5,000 jobs including 26 engineering apprentice positions.
Mark Whitworth, CEO, Peel Ports said:
"The Liverpool2 terminal is a vital expansion of the country's port infrastructure and one that will allow UK importers and exporters to improve their competitiveness by reducing costs, carbon and congestion. It's great to be working with a banking partner such as NatWest that understands the complexity of such a huge project and the benefits it provides to both the local and national economy."
William Cuthbert, Head of Transport at NatWest commented:
"It is so satisfying to see the launch of Liverpool2 and the thousands of jobs that this is bringing to the local community. It's a great achievement for Peel Ports and testament to their expertise and ambition."
NatWest was mandated as Sole Ratings Advisor and Joint Debt Advisor for the £1.6bn refinancing which included £345m for the development of Liverpool2, the first deep sea container terminal port in Liverpool. Investment in the UK's infrastructure has never been more important and with 95% of Britain's trade going through the country's ports, NatWest is committed to supporting this critical contributor to the economy.
Related articles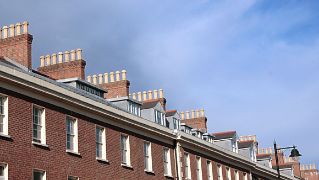 Bad habit - Economics Weekly
Just when you think it's cooling, it comes back again. The housing market seems to be regaining a bit of momentum. But it's not surprising. The UK won't break its bad habit of not building enough houses. It would do the economy the world of good if it did.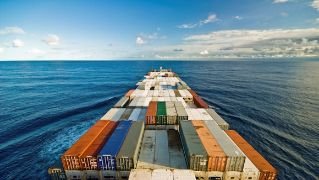 We're now NatWest Group
Come and visit us for all our latest news, insights and everything NatWest Group.