NatWest – Understanding our brands
'Understanding our brands' is a series of articles providing an overview of each of our brands. Here we look at some of the facts that make NatWest a unique brand.
NatWest serves 14 million customers in England and Wales, supporting them with their personal, private and business banking needs. Created with the aim of putting customers and service first, NatWest helps customers at all stages in their lives, from opening student accounts, to buying their first home, setting up a business to saving for retirement.
The bank has had a proud history of 'firsts' and working out clever solutions to problems – leading the growth of cash machines during late 1960s and 1970s and launching the Switch debit card in the 1980s. Today, NatWest still leads the way in innovation as one of the first banks to launch ApplePay and TouchID security.
Did you know?
MoneySense, NatWest's free and impartial financial education programme for young people, has been running for 21 years and is now one of the longest running financial education programmes for young people. This year, the bank committed to reach one million 5-18 year olds by the end of 2018.
NatWest is the leading supporter of The Prince's Trust Enterprise Programme. Through this partnership the bank helps over 8,900 disadvantaged young people a year, providing them with business support to help them either start up in business or enter education, training or work.
In 2015, NatWest announced a partnership with Entrepreneurial Spark, the business accelerator for early stage and growing ventures, signalling a step-change in how NatWest supports entrepreneurial talent in the UK. By opening up our premises and providing entrepreneurs with support and a network of contacts, it is backing the businesses of tomorrow.
NatWest is a partner of the England and Wales Cricket Board and it supports T20 cricket at all levels.
History of logo:
In 1968, National Provincial Bank, Westminster Bank and District Bank came together to form National Westminster Bank. The chevron logo can be interpreted in different ways – as the three banks or the movement of money. It was unique in breaking with the traditional use of heraldic symbols in banking.
Related articles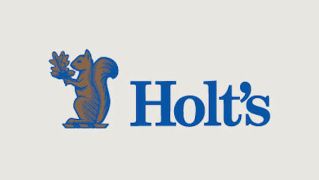 Holt's – Understanding our brands
'Understanding our brands' is a series of articles providing an overview of each of our brands. Here we look at Holt's, the bank that looks after the banking needs of serving military personnel.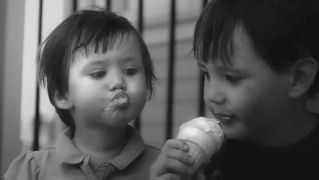 Rebooting our brands
As NatWest and Royal Bank of Scotland take centre stage, Chief Marketing Officer David Wheldon explains why this is so important.
We're now NatWest Group
Come and visit us for all our latest news, insights and everything NatWest Group.