Hail to the Chief - Economics Weekly
After 19 months of campaigning at a cost of $2.7 billion the United States has elected its new leader. There's a tendency to endow political events with too much significance but President-Elect Trump's approach to some elements of economic policy represent a clear break with the past. What should we expect?
Back to the future?
Making trade work for Americans, not against them, was Mr Trump's signature economic policy issue. His seven-point trade plan contains some "don't watch alone" moments which, if implemented, would pitch the US into a tit-for-tat trade war with China, Mexico and others, leaving us partying like it was 1931. Even Trump-lite is likely to mean slower growth in world trade than we otherwise would have seen. Add the "big beautiful wall" and globalisation, which makes us better off on average while leaving some people worse off, looks to have a fight on its hands.
Don the Builder?
A likely upside is the commitment to start mending America's creaking infrastructure, something both parties support. That would boost growth in the short-term and could underpin it in the long-term. Paying for it is the challenge. Independent estimates reckon that Mr Trump's tax and spending plans will hike the US government debt from 77% of GDP today to 105% in 2026. It's hard to see Congress – which holds the purse strings – agreeing to that. So, where does investment rank on the shopping list?
Softer
House prices across the UK have risen 5.3% in the last year, according to the Halifax index. That's down from a peak of 9.9% in the run up to April's stamp duty changes, and is now broadly consistent with Nationwide's more stable measure of 4.6%. What does this tell us about the state of the housing market? Most measures are recording softer growth in prices over the last 12 months or so, but the slowdown has been gradual. In its recent Inflation Report the Bank of England noted that the housing market had been more resilient than expected, with mortgage demand holding up particularly well. It no longer expects house prices to fall next year, but slower house price growth appears likely.
Up
Traditionally the housing markets outside of London have trailed in the capital's wake. The shoe is now on the other foot. According to the RICS survey London was one of only two UK regions not to record house price growth in the three months to October. This is London's eighth successive month of falling prices. Looking three months ahead, surveyors expect London to be the only region not to post price rises. Surveyors are most optimistic about the Northern Powerhouse that is the North West. London and the South East also reported the sharpest falls in sales activity. The North / South divide is not what it used to be.
Carry on spending
Higher inflation is likely to squeeze households' budgets next year, but in the meantime consumers are making the most of their spending power. Retail sales made a good start to Q4 with 2.4% more being spent in shops, compared to October last year. The British Retail Consortium's figures are the best since January and are running at a similar rate to 2014, when UK job growth was really firing. It's likely this will be a high watermark for spending growth, but good momentum entering the important Christmas period will be cheered by retailers nonetheless.
Not under construction
The UK economy may be expanding but its no thanks to the construction industry. Output in the sector, which accounts for 6% of the economy, fell by 1.1% q/q in the third quarter, its largest quarterly fall in four years. Output has been broadly flat over the last year with growth from house builders largely offset by declines in infrastructure and repair and maintenance. The good news is that the latest drop in activity was not as marked as the recent GDP figures for Q3 suggested. But the sector needs growth. Construction firms are hoping the Chancellor will throw some investment their way in next week's Autumn Statement. Even if funds are forthcoming it may be a while before we notice more hard hats and high-vis vests.
Flat
As usual the figures for UK industrial production provide something for everyone. Pessimists can point to the 0.9% fall in manufacturing output in the three months following the referendum. Optimists can say that output in September was up on the month and higher than it was a year previously. A more accurate description is that manufacturing output, despite periods of growth followed by those of contraction, is essentially flat. Meanwhile services continue to expand at a faster pace. Yet oddly it is the production industries that have proved the better sector for boosting productivity, a much needed quality in the UK.
Related articles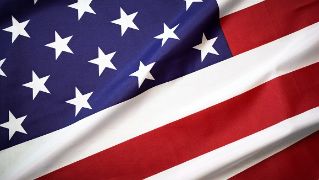 The only way is up (maybe) - Economics Weekly
As the world watches and waits for the outcome of the US election there are signs of modest improvements in performance across the major economies. The Bank of England marked up its 2017 growth forecast. The US continues to create jobs apace. Even the eurozone gives some cause for optimism. What could possibly go wrong?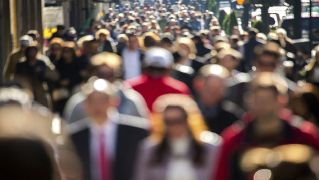 Delivering - Economics Weekly
The UK's service sector delivered yet again in Q3, propelling the economy to a 0.5% q/q expansion. In the past five years service sector output has risen 14%. Not far behind the 17% rise in the five 'boom' years to 2008. So it's a robust performance. Higher inflation will provide a test over the coming year. But at least momentum is strong.
We're now NatWest Group
Come and visit us for all our latest news, insights and everything NatWest Group.