Ulster Bank – Understanding our brands
'Understanding our brands' is a series of articles providing an overview of each of our brands. Here we look at Ulster Bank, the bank that supports personal, small business, private and commercial customers both in the Republic of Ireland and Northern Ireland.
Interesting facts:
Founded by a group of Belfast merchants as a bank that would be locally owned in Ireland, Ulster Bank rose to prominence by supporting the rapid commercial growth of Belfast and the region it served. It's been at the heart of Irish life ever since.
Ulster Bank's brand ethos – 'Help for what matters' – drives a longstanding commitment to making a difference to customers' lives – giving them the help they need, when they need it most.
But it's not just about individual customers – the bank serves private, small business and corporate and commercial customers across the Republic of Ireland and Northern Ireland.

Supporting local communities is embedded in the bank's DNA, as demonstrated by community programmes such as Give A Day and One Week In June. This work led to Ulster Bank being recognised as Ireland's most responsible business in 2015 at Chambers Ireland Awards for Corporate Social Responsibility.
Ulster Bank is also an Official Community Partner to the Irish Rugby Football Union, a partnership which includes title sponsorship of the All-Ireland Club League, and is involved in RugbyForce, a programme designed to help unite club members and local volunteers to improve their club and community rugby facilities.
The bank launched a new partnership with Young Social Innovators (YSI) in January 2016. Through its programmes, training and events, YSI enables young people to grapple with difficult social issues by advocating reform and advancing change. Since its launch in 2002, over 100,000 students have participated in the programme tackling a wide range of social issues.
Did you know:
Innovation is at the heart of Ulster Bank. It created Ireland's first drive-in bank in 1961 and the first cash dispenser in 1968. In 1995 Ulster Bank had the largest number of ATMs in Ireland and also pioneered personal loans in Ireland in 1958 and the first popular children's account – featuring Henri Hippo savings boxes – in 1981. The bank has continued to innovate with an award-winning mobile app, Apple Pay and Touch ID technology.
This year saw the launch of a new advertising campaign for Ulster Bank which premiered live at the RBS 6 Nations match on 7 February between Ireland and Wales. The campaign puts new energy behind the bank's commitment to provide 'Help for what matters', epitomising the character of the bank and its place in the lives of customers.
History of logo:
Prior to using the NatWest chevrons - which were adopted in 1968 - Ulster Bank used a coat of arms in the 1950s and a motif based on the initials UB and in the 1960s. The RBS daisy wheel was first used in 2005.
Related articles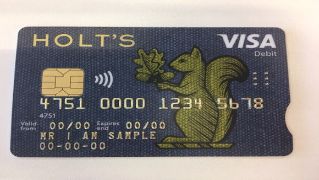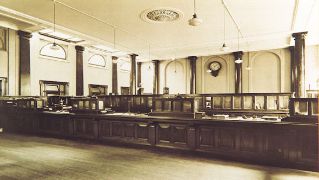 Child & Co. – Understanding our brands
'Understanding our brands' is a series of articles providing an overview on each of our brands. In this piece we look at Child & Co., one of the oldest private banks in the UK.
We're now NatWest Group
Come and visit us for all our latest news, insights and everything NatWest Group.