Scottish economy proves resilient over summer fuelled by boost in tourism
A strong summer for Scottish tourism reflects increased business confidence across the country according to the latest Royal Bank of Scotland Business Monitor.
Companies expect to see an increase in turnover, new business and repeat business over the next six months following a summer of modest growth. However marked differences remain between areas of Scotland, with the North East expecting further declines in activity while the central belt and Highlands and Islands expect growth.
The findings are contained within the latest Royal Bank of Scotland Business Monitor, conducted by the Fraser of Allander Institute.
The survey of 450 Scottish businesses reveals that a third (33%) of firms reported an increase in the total volume of business during the last quarter, compared to 30% who witnessed a fall in activity.
The performance of the tourism sector was especially strong, with more than half of firms (55%) reporting an increase in total business volumes. This is in contrast with the transport and communications sector where only 18% of firms reported an increase.
Collectively, a third (33%) of all firms surveyed said they expected total business volumes to rise over the next six months. A quarter (26%) are preparing for a decline. Almost a third (31%) expect to see an increase in the volume of new business compared to a quarter (24%) who are expecting a fall.
Exports have proved challenging for all businesses with the exports balance proving negative for the fifth consecutive quarter. Just one in seven firms (14%) stated that export activity rose, while a quarter (25%) saw it fall. Despite this, a quarter (25%) expect an increase in the six months to February 2017, perhaps as a result of the recent decline in the value of the pound.
A geographical divide remains – with regions traditionally associated with oil and gas appearing to struggle. Four in ten respondents in the North East (41%) reported a fall in total volume of business so far this year. This contrasts with East Central (34%) and West Central (34%) which reported an increase.
In terms of total business volume, the Highlands and Islands proved the strongest region with nearly four in ten (38%) reporting an increase in total volume of sales with the same figure (38%) preparing for an increase over the next quarter.
Stephen Boyle, Chief economist at Royal Bank of Scotland, said: "It is encouraging that growth appears to have continued in the three months to August, albeit at modest rates.
"What's more, firms are optimistic that growth will continue into 2017. The fly in the ointment is rising costs. These are already squeezing some firms' margins and will eventually blunt consumers' spending power as prices rise. But Scotland's economy appears better-placed to weather those challenges than it was even six months ago."
Professor Graeme Roy, Director of the Fraser of Allander Institute, added: "Today's Royal Bank of Scotland Business Monitor provides a helpful insight into the performance of the Scottish economy over the summer, particularly in the aftermath of the EU referendum.
"On the one hand, the ongoing weakness in exporting and the apparent rise in business costs is a cause for concern. However on the back of significant economic and political uncertainty over the summer, the fact that a net balance of Scottish firms have reported growth – albeit at the margin – is grounds for cautious optimism."
Malcolm Buchanan, Chairman of the Royal Bank of Scotland's Scottish Board, added: "Some sectors are performing really well not least tourism which is such a critical employer across Scotland's cities, towns and rural communities. However, it's a mixed bag and challenges remain in some critical sectors with the oil and gas supply chain continuing to be adversely impacted by the low oil price.
"Royal Bank of Scotland is firmly focused on doing all we can to support businesses across all sectors and locations in Scotland and to help our economy to strengthen. Our work with Entrepreneurial Spark and Highlands and Islands Enterprise to open the first virtual business accelerator programme will help new start up businesses overcome the challenges of access in rural locations by providing a high quality support network that will help them thrive and grow."
Related articles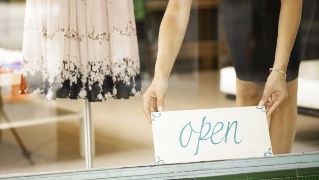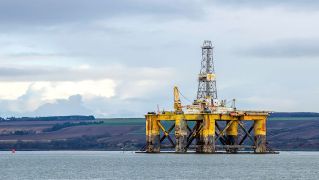 We're now NatWest Group
Come and visit us for all our latest news, insights and everything NatWest Group.