New hub to support North East entrepreneurs opens its doors
The latest Entrepreneurial Spark powered by NatWest business hub has opened today to 80 entrepreneurs in the NatWest building in Trinity Gardens, on Newcastle's Quayside.
The launch of the new hub comes at an opportune moment for start-ups in the North East. According to the recent NatWest Entrepreneurship Monitor, people in the North East are among the least likely to say that their region is good for starting a new business. The survey revealed only 11 per cent of people felt they had good access to business advice compared to 45 per cent in London.
Commenting at the opening of the hub, Alison Rose, CEO of Commercial and Private Banking at NatWest, said: "The results of our recent Entrepreneurship Monitor show that the current economic climate is impacting people's confidence to start up a business particularly in the North East.
"It is clear that people want local support, local networks and local advice and this is why we have partnered with Entrepreneurial Spark setting up the hatcheries across the country to revolutionise the way we support entrepreneurs. Newcastle is highly entrepreneurial, and by providing the area's aspiring business owners with first-class support and office space, as well as access to our people and networks, they will be able to concentrate on establishing and growing their business."
Entrepreneurial Spark's last Impact Report, published at the start of 2016, shows 88% of start-ups and early stage entrepreneurs who have been through Entrepreneurial Spark's unique enablement programme are still trading today. The report also highlights the scale of the support the accelerator is providing entrepreneurs across the UK. Since Entrepreneurial Spark was founded in 2011, the 660 businesses it has supported have had an aggregate turnover of £85,891,661 (£40m, in 2014), attracted £45,167,348 of investment (£18 million in 2014) and created 1,816 jobs.
The Newcastle Hatchery is part of a network of 13 Hatcheries being created across the UK by Entrepreneurial Spark in conjunction with NatWest, KPMG Enterprise, Dell EMC and Pinsent Masons. These will support 7,000 entrepreneurs over the next five years.
The new businesses or 'Chiclets' enter the Hatchery for up to six months, with potential to continue for another 12 if they are among the most promising.
Applications are open for the second intake of Chiclets to be based in the Newcastle Hatchery. To apply visit the Entrepreneurial Spark website.
Related articles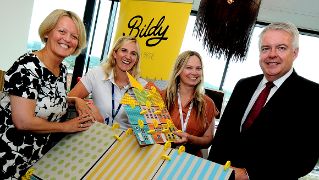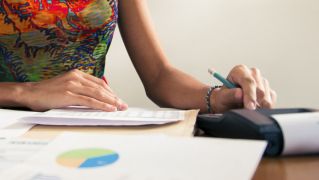 We're now NatWest Group
Come and visit us for all our latest news, insights and everything NatWest Group.