NatWest boosts connections for small businesses
NatWest has launched 'Boost', a free programme aimed at driving small business growth by establishing connections between businesses and offering access to experts and resources.
Small businesses can now get access to NatWest's team of Business Growth Enablers through a dedicated digital portal. This team know their local markets and through their networks can connect businesses with each other and provide knowledge and training.

The programme was launched at a special event at London's Southbank Centre this week.
Marcelino Castrillo, Managing Director of Business Banking at NatWest, said:
"Smart connections are crucial in helping small businesses grow, but it's not always easy for small businesses to secure these. We're often told by our business customers that we can do more to help them in this crucial stage. Through Boost, we'll be able to give small businesses access to specialist services from our partners like KPMG and Worldpay."
"We want to be more than a provider of financial services. With small businesses making up more than 99 percent of the private sector, their growth is vital to the UK economy and banks have an important role to play in helping these businesses develop."
The free launch event will offer small businesses the chance to hear from a range of expert speakers from companies including KPMG, Worldpay, Microsoft partner IA Cubed and enterprise growth facilitator YKTO.
Related articles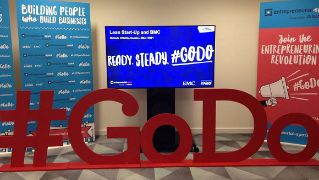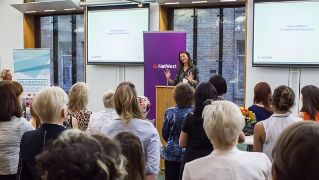 We're now NatWest Group
Come and visit us for all our latest news, insights and everything NatWest Group.