Manufacturing report calls for new industrial strategy
Report says complacency is not an option and the Government must swiftly implement its new industrial strategy in order to support manufacturers' ambitious growth plans.
A new report from EEF, the manufacturers' organisation, and NatWest, calls on the Government to speed up plans to introduce a long-term industrial strategy. The report states that manufacturers' growth ambitions should be fully supported both before, and after, the UK leaves the European Union.

The call is backed up by a new poll showing nine in ten UK adults (90%) agree that the UK needs a comprehensive, long-term industrial strategy and 86% want the Government to promote a stronger manufacturing base in Britain.
The study – Manufacturing Ambitions: an industrial strategy for a stronger economy - shows that three quarters of manufacturers (76%) are going for growth, while seven in ten (71%) have a three to five year business plan in place to back up their ambitions. The sector already has a strong track record on productivity and, promisingly, there is every indication that this is set to continue. Almost two thirds of firms (63%) are focussed on driving up productivity, while margins (71%) and sales (64%) are also key targets in manufacturers' growth plans.
Innovation and the introduction of new business models are coming to the fore as companies pursue growth. Over nine in ten are either already increasing innovation efforts or plan to do so within the timeframe of their current business plan.
The report shows that the current trajectory of manufacturers' business plans will fall short of where the sector needs to be by 2026. While companies can innovate and work hard to tackle many of the internal and supply chain challenges they face, creating the right business environment through an ambitious, comprehensive and long-term industrial strategy spanning all Government departments will be critical to support growth.

Terry Scuoler, CEO of EEF commented:
"We need to get this right and we need to get this in place now so that manufacturers' growth ambitions are supported across the pre- and post-Brexit divide. It is not enough to talk about an industrial strategy – it is time for the Government to draw a line under the stop-go efforts of the past and to demonstrate its commitment to industry by putting some much-needed flesh on the bones.
"Manufacturers are not just talking about future growth – they have firm plans in place to make it happen. Their ambition and drive will help get the sector and our economy on the road to stronger, better-balanced growth, but this must be matched by Government. If we are to stay the distance and realise the full benefits for the UK then complacency is not an option."
Richard Hill, NatWest Head of Automotive and Manufacturing, said:
"We have some amazing manufacturing businesses in this country. The industry is a significant part of the UK economy and it is vital that businesses are given the right support in order to compete globally and succeed. As this report clearly indicates, a long term industrial strategy will help UK manufacturers to compete and succeed in the future."
The full report - Manufacturing Ambitions: an industrial strategy for a stronger economy – can be downloaded here.
Related articles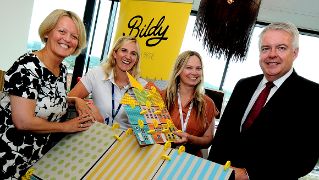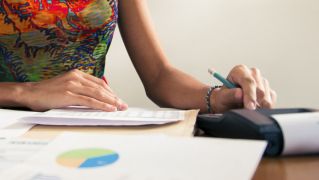 We're now NatWest Group
Come and visit us for all our latest news, insights and everything NatWest Group.