Keith Brown MSP visits start-ups as business hub Chiclets celebrate outstanding turnover
Keith Brown, Cabinet Secretary for Economy, Jobs and Fair Work, has today visited the Royal Bank of Scotland's Entrepreneurial Spark business hub in Edinburgh as Scottish entrepreneurs on board the programme celebrate generating £24,719,720 in turnover over the last 12 months.
Keith Brown's visit allowed him to see first-hand how collaborative working is enabling fledgling entrepreneurs to grow their businesses at Royal Bank of Scotland's headquarters at Gogarburn, Edinburgh, with additional support from KPMG, Dell EMC and Harper Macleod.


With businesses based in the Scottish Hatcheries making a big impact on the economy, Keith Brown met with a number of Chiclets, including Sara Hawkins from Run-It; Steve Regis from ARX Defence; Lawrence Brown from Phund; Julie Shaw Binns of Brand Oath; Calum L. Leslie of YoCo Club; Nick Findlay from City Room Rentals; Phil Mowat of Tie Club; Scott McFarlane from Trans World Experience and Andrew Bone from Airts.

Commenting on his visit, Cabinet Secretary for Economy, Jobs and Fair Work Keith Brown said:

"We have made clear our ambition to be a world-leading entrepreneurial and innovative nation. One in which growth and innovation go hand-in-hand with a commitment towards delivering wider benefit to all of society. It is excellent to see so many small businesses making such a large impact on the economy.

"Today's visit highlights the Scottish Government's commitment and support to innovation and entrepreneurship in Scotland. Through Scotland CAN DO, we recognise the strengths and entrepreneurial potential of our nation and Royal Bank of Scotland and Entrepreneurial Spark are a key partner in the CAN DO eco-system".

Gordon Merrylees, Head of Enterprise at the Royal Bank of Scotland, added: "Since we established our partnership with Entrepreneurial Spark we have been increasingly impressed by the achievements of the entrepreneurs on board the programme.

"At Royal Bank of Scotland we believe that entrepreneurialism and entrepreneurship are key to the future success of business across the country, and it is vitally important that our political leaders are aware of the high quality services on offer for budding entrepreneurs to help them create successful and scalable businesses."

With 12 Hatcheries across the UK and a further hub to open in London next year, Scottish bases are located in Edinburgh, Glasgow and Ayrshire, alongside a recently launched Virtual Accelerator in the Highlands and Islands to support businesses across the north of Scotland.

In the last 12 months, as well as generating turnover of £24,719,720, Chiclets based in the Edinburgh, Glasgow and Ayrshire Hatcheries have secured investment of £3,216,044 and created 198 jobs. Edinburgh Chiclets alone have generated a turnover of £14,565,763, while Glasgow Chiclets have created 55 jobs and Ayrshire Chiclets have secured investment totalling £380,000.
Related articles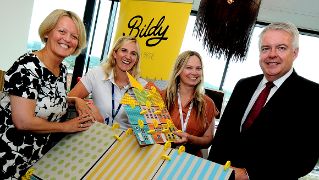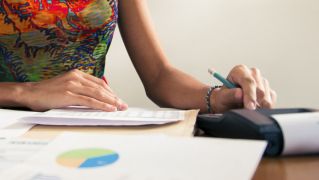 We're now NatWest Group
Come and visit us for all our latest news, insights and everything NatWest Group.