Educating the next generation
Les Matheson, CEO, NatWest, Personal and Business Banking, explains why helping young people learn about money is a crucial part of how NatWest will live up to "we are what we do".
NatWest has a proud history of firsts. We led the growth of online cash machines during the '60s and '70s, we launched the Switch debit card in the 1980s and we were one of the first banks to launch ApplePay and TouchID security. It's not widely known but we were also among the first UK banks to teach young people how to manage their money.

We've been teaching children about money for over 21 years now through our flagship financial education programme; MoneySense. 21 years is a long time but the programme is more important now than ever before. That's why we're making a bold commitment to teach another one million young people about money by 2018. We want to equip them with the skills, knowledge and confidence to take control of their finances through MoneySense. It's impartial, independently accredited and provides materials that young people from ages 5 to 18, and their parents and teachers, can use to better understand money.
The need for financial education is clear. Research from the Money Advice Service (MAS) has revealed that one in five adults today can't read the balance on a bank statement, 21 million don't have a £500 savings buffer and around 8 million people have problems with debt.
We form our money habits from the age of 7 and with banking going through a period of evolution it's more important than ever for young people to be financially aware. MoneySense can support parents and teachers to have those conversations.
NatWest has made big steps already. Since the re-launch of MoneySense last year, the programme has helped over 180,000 students across 3,300 schools. Over 2,000 staff have registered as volunteers and more than 6,500 teachers across the UK and Ireland have registered to use the programme in their classrooms.
NatWest's ethos is "we are what we do". It means we will behave in a way that customers expect us to. It means turning good thoughts into effective actions.
We'll be the bank that prepares young people to have a healthy relationship with their money.
Related articles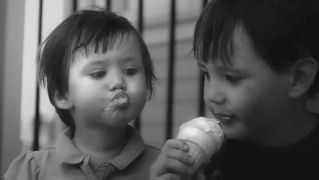 Rebooting our brands
As NatWest and Royal Bank of Scotland take centre stage, Chief Marketing Officer David Wheldon explains why this is so important.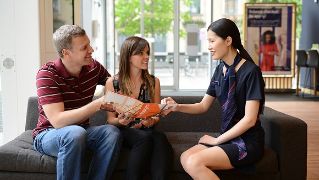 Leading the pack on financial education
Following the release of our Sustainability Report 2015, our Director of Sustainability, Kirsty Britz explains how supporting financial education is helping today's customers and those of tomorrow.
We're now NatWest Group
Come and visit us for all our latest news, insights and everything NatWest Group.