Child & Co. – Understanding our brands
'Understanding our brands' is a series of articles providing an overview on each of our brands. In this piece we look at Child & Co., one of the oldest private banks in the UK.
Interesting facts:

Child & Co provides personal and private banking services to customers in the UK including many of the UK's biggest law and accountancy firms. It has been trading from the same site, an impressive Grade II listed building located at 1 Fleet Street, since the 1670s.
The bank's branch is close to the law courts and the legal heart of London, which is very much in keeping with the bespoke service it offers – outstanding customer care for the long term. It's testament to this professionalism that Child & Co is considered the bank of choice within legal circles with many barristers and lawyers choosing the bank as they're starting out in their careers and remaining with it throughout their working lives.
Did you know?
Sir Francis Child, after whom Child & Co. is named, became a celebrated goldsmith, jeweller and banker, as well as serving as an MP and Lord Mayor of London. He was named 'jeweller in ordinary' to King William III and loaned jewellery to Queen Mary for her coronation in 1689.
Today the Child & Co branch has a legal and professional services hub that supports many of the biggest law firms in the UK, as well as three of the 'Big Four' UK accountancy firms.
History of logo:
In 1988 a new logo was adopted, based on the Marigold symbol, which remains at the heart of the brand's identity today.
Related articles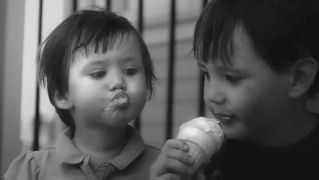 Rebooting our brands
As NatWest and Royal Bank of Scotland take centre stage, Chief Marketing Officer David Wheldon explains why this is so important.
We're now NatWest Group
Come and visit us for all our latest news, insights and everything NatWest Group.