Bad habit - Economics Weekly
Just when you think it's cooling, it comes back again. The housing market seems to be regaining a bit of momentum. But it's not surprising. The UK won't break its bad habit of not building enough houses. It would do the economy the world of good if it did.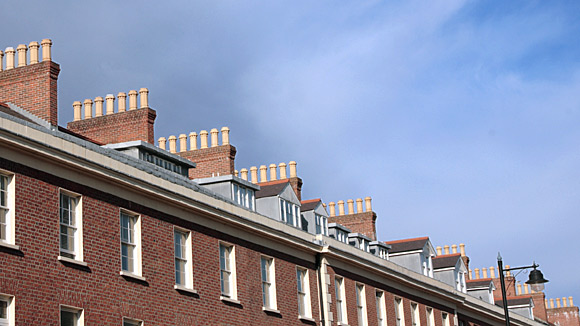 Warmer.
The UK housing market is heating up again but it's more gentle glow than blazing fire. For the first time since February, new buyer enquiries ticked up modestly last month, according to the Royal Institute of Chartered Surveyors (RICS). At the same time, the supply of houses for sale fell. Surveyors expect prices to keep rising. Not in London, however. Prices in the Imperial Capital are falling and are expected to keep heading south. That's good news for buyers in a market where affordability is stretched. Not so good for sellers.
Right on cue.
Construction output softened over from June to August, falling 1.3% from the previous three month period. Compared to last year it's also down, although just 0.5%. House-building and infrastructure, after rising over the course of 2015, have both been cooling in recent months. And it would take much more than one improved year to reverse the huge deficit of activity in both these areas. So it won't be just be the announcement of more funds for house-building and infrastructure (expected at the Autumn Statement) that will be important. Getting the funds moving quickly will be crucial.
We've never had it so good.
Well, nearly. Firms outside of finance and oil and gas earned a net rate of return of 12.2% in Q2. That's a whisker lower than in recent quarters and better than at any other time in the last 15 years. Services did especially well (18.0%). Spare a thought for the poor old oil and gas sector, which earned barely one thin dime (0.6%, actually) as it faced a still-low oil price.
Boom.
With London leading the way on jobs growth it won't be a surprise to read that it's led on population growth, too. 469k people joined the ranks of the nation's capital between 2011 and 2015 – a rise of 5.7%, almost twice the pace of the wider UK, and the quickest among the UK's 11 largest city regions. Second was the Bristol city region with a rise of 4.5%. In Scotland fortunes differ. Edinburgh has seen a rise of 3.4% while Glasgow has experienced a gain of just 1%. A persistent concern for the UK economy is the outsized importance of London. At the moment that divergence is growing.
Risk and reward.
Four out of ten people say that paying into their employer's pension scheme is the safest way to save for retirement, according to ONS. Next comes investing in property (28%). However, the positions are reversed when people are asked about the investments likely to give the best return: 45% say property while 25% say their workplace pension. You can see why. If someone retiring today after 40 years had invested £100 in housing in 1975 it would be worth £2,400 now. A tidy return. But past performance is no guide to the future.
The only way is …?
While most Fed rate setters agreed in September that the case for a rise had strengthened, that wasn't enough to warrant a move. Inflation remains below target and there are enough people to fill new jobs without pushing up wages too much. Rates will rise only when these change. In an important if geeky discussion, members concluded that rates will be materially lower in future than in the past. Why? A combination of weaker productivity growth, an ageing population and a glut of savings around the world.
The answer?
China's exports fell 10%y/y in September – the sixth straight monthly fall. Even taking into account the volatility in China's export figures (and reports of unreliability) the figures are still concerning. The currency has fallen sharply in recent months and is down 7.5% compared to last year. But it doesn't seem to be providing the impetus to exports that was expected. Of course, in other countries the experience may be different. But for countries, say, in North Western Europe looking to ignite export growth on the back of a weaker currency, it's worth being aware of.
At last.
After five years in deflation, China's producer price index posted a 0.1%y/y rise in September. The upturn in property, firmer global commodity prices and perhaps even some progress in the government's efforts to shut down excess capacity in some sectors all likely helped. Entrenched deflation in China has been a key factor in the deflationary forces rippling across the global economy in recent years. So is that about to reverse course? It's far too early to tell. And for the moment at least global demand remains tepid (as China's export figures attest) and the structural imbalances in China's economy that are the root of the deflationary forces remain pronounced.
Related articles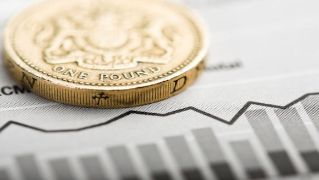 Something new - Economics Weekly
The UK economy may be on the cusp of receiving two new little growth boosts. Firstly, the Chancellor signalled an adjustment in fiscal policy to free up cash for investment. Second, the recent fall in sterling may do what the crisis-driven fall in sterling couldn't: help generate a sustained export improvement. Both would certainly be welcome.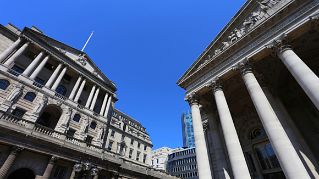 Underneath - Economics Weekly
When it comes to growth the UK economy has shown in recent years that it can deliver. But underneath there are concerns – a gaping current account, very strong credit growth and house prices (and rents) that seem to rise relentlessly. Some might even say they're wearingly familiar.
We're now NatWest Group
Come and visit us for all our latest news, insights and everything NatWest Group.