Holt's Military Bank launches first Holt's branded debit card
Holt's Military Bank launches brand new Visa Debit Card for military and ex-military personnel.
The card was created to help meet the unique and complex needs of the bank's serving military customers. Its design reflects everyday military life, featuring a textured effect background which is inspired by the fabric of the military uniform.
The Holt's card is the first amongst all RBS debit cards to be accessible by default. This means customers won't need to request an accessible card. Instead, all Holt's customers will automatically receive an RNIB accredited card that is easier to identify and use in poor lighting, in difficult weather conditions, or by customers with a visual impairment.

The card is also the first in the UK to feature the Military Covenant for Fairness mark. Holt's is proud to have signed the Armed Forces Covenant, a promise that says it will do all it can to make sure those who serve or have served in the Armed Forces - and their families - are treated fairly. By including this mark on its Holt's debit card, the bank is reinforcing that promise to customers.

Rod Reading, Manager at Holt's Military Banking explains:
"Until now, our Holt's customers used Royal Bank of Scotland debit cards. The launch of our Holt's debit card is an important moment for the brand, and a clear demonstration to our military customers that 'where you serve, we serve' – a commitment they will be reminded of every time they use their card".
Holt's Military Bank's commitment to supporting military personnel was also demonstrated last night when Prince William, the Duke of Cambridge, presented the bank with the Ministry of Defence's highest recognition for employer support to the Armed Forces.

The Duke of Cambridge thanked 22 companies for their work in the area by presenting them a Gold award.

The Employer Recognition Scheme is designed to recognise and thank employers who support the Armed Forces community and their families, and to inspire others to do the same.

Holt's Military Bank has actively supported Armed Forces Day for the last three years and, along with employees from the wider bank, established The Armed Forces Employee Led Network to support the bank's reservists, veterans, dependents, and employees.
L-R: Julian McElhinney, Group Internal Audit and Lieutenant Colonel Commanding Officer, 6th Battalion The Royal Regiment of Scotland (6Scots); Prince William; Phil Northey, Managing Director Holt's Military Banking; Fiona Turner, Head of Consumer Affairs; Michael Fallon MP, Secretary of State for Defence.
Related articles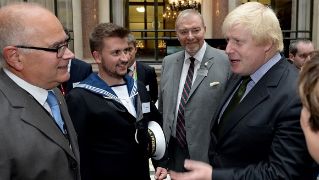 From Royal Bank to Royal Navy
As colleagues celebrate Reserves day, Able Seaman Joe Middleton reflects on what it's like being back at the bank after active service.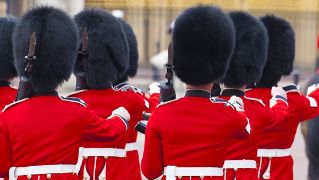 We're now NatWest Group
Come and visit us for all our latest news, insights and everything NatWest Group.