Rebooting our brands
As NatWest and Royal Bank of Scotland take centre stage, Chief Marketing Officer David Wheldon explains why this is so important.
When I joined this business, I came because I saw that there was a fantastic story to be told about the bank and its brands – the pieces were there, they just needed to go in the right order. With the new investment we've announced in the NatWest and Royal Bank of Scotland brands, we've taken an important step forward.
We're putting our muscle behind our two flagship brands with new concepts to give energy and impetus to the great work that is being carried out across every team. We are no longer a global business with global ambitions. We are a UK and Ireland focussed bank, and our underlying performance shows the potential that exists in our businesses – the clarity and focus provided by our brand refresh allows us to move on from the past and talk to customers in a new way about how we can provide help, support and advice at the moments that matter to them.
Our new campaigns debuted at the weekend as we begin to talk to our customers, staff and investors about how our brands provide meaningful differentiation for us as a bank.
This work is vital because our brands aren't just a logo or a strapline –they are what people say about us when we're not in the room. If we don't devote our time, effort and passion to curating and caring for these brands, we will forever be a 'bad bank'. We're undertaking this reboot to take ownership and pride in our brands. We will make sure our brands come out in every interaction that a customer has with them.
We do this because at the core of our industry, more than money, is the trust that people place in us – that's why our ambition to be the number one bank for customer service, trust and advocacy remains such a good fit. These brands are the means by which we will work towards achieving our ambition – to ensure a fair hearing, to meet and indeed surpass the expectations of our customers by providing the right information and support at the right time.
The constant behind both of our brands relaunches is that both will have clarity, brevity and broad appeal, taking into account our unique history, where we have got things wrong in the past, but most importantly where we want to go in the future. Not everyone will like our campaign – but they will notice it, and our determination to live up to our values.
For NatWest, our message is that 'we are what we do' – and what we have done is build a bank with a tradition of innovation, from opening Britain's first drive-through bank to being the first bank to offer debit and savings cards for blind and partially sighted customers. NatWest is a proactive, full-service bank, one of the largest lenders to UK businesses and households. It was the first to launch a financial education scheme to children across the country.
Royal Bank of Scotland is tied to the history and people of Scotland. This is a rich association that has deepened over centuries. 'Royal Bank for Scotland' signifies how we value that relationship. Our campaign will articulate how we serve Scottish communities and ensure that we work to put our customers first.
This isn't an endpoint, it's the start of something new, and I look forward to the next stage of the journey.
Related articles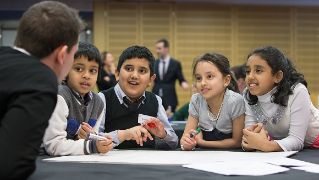 MoneySense extends support to parents
MoneySense, the bank's flagship financial education programme, has launched materials to support parents who want to teach their children about money.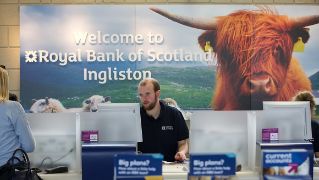 We're now NatWest Group
Come and visit us for all our latest news, insights and everything NatWest Group.