Prince's Trust Tomorrow's business Awards winners announced
The Prince's Trust and NatWest have announced the winners of the first ever Tomorrow's Business Awards.
The awards celebrate the positive impact starting a business can have on an individual, the community or the environment.
All businesses supported by The Trust to start-up in the last ten years were eligible to apply and these three winners have been chosen from the hundreds of entries:
Francesca Brown, Orpington: Goals4Girls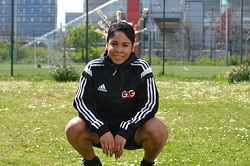 Francesca faced challenges throughout her teenage years. With her father in prison, she didn't have strong relationships with either of her parents and found herself experiencing depression while also caring for her grandmother. She dreamed of being a professional footballer but an injury put an end to her career.
In 2015 she joined The Trust's Enterprise programme and launched Goals4Girls, a football development programme for young girls aged 11-16, offering coaching, workshops, qualifications and trips as well as mentoring sessions focusing on life skills and personal development. She also looks after her four year old son, who she counts as her biggest inspiration.

Eleanor O'Neill, Newcastle: study 34 (S34)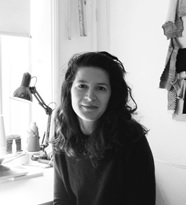 Growing up in Newcastle, Eleanor always had a passion for design and ended up working in the fashion industry as a junior knitwear designer.
Witnessing first-hand the wasteful nature of the industry, she became disillusioned and left her job. After spending time out of work, the turning point came when she found the Enterprise programme and set up S34.
As a knitwear studio S34 focusses on promoting British manufacture, responsible production and sustainable style. Eleanor also promotes ethical fashion through her blog on the Huffington Post and hopes to change attitudes towards consumption and encourage a relationship with clothing that places importance on quality over quantity, and a less wasteful society.
Thomas Jones, Rotherham: Props Skate Store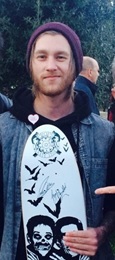 In 2011, Thomas came to The Trust with an idea to open a skate shop in his home town. The result is Props Skate Store, still going strong five years later.
After school Tom lived at home while looking for work. But after facing unemployment for more than a year, he felt depressed about his future. A life-long skater himself Tom never thought that he could turn his passion into a business but Enterprise changed that.
Now, as well as catering to the core skateboarding community with clothing and equipment, Tom helps to meet the wider needs of young people in a town that is in the process of regeneration. The business has evolved and now has its own clothing label and aspires to provide skate tuition in a safe environment by building a half-pipe on-site.
Three winners each received £3,000 from NatWest to invest in their business, a one-to-one mentoring session with either Lloyd Dorfman (founder of Travelex and Chairman of The Prince's Trust), Steve Rowe (CEO of Marks & Spencer) or Claire Locke (Co-founder, Artigiano), alongside business-boosting workshops with industry experts.

Martina Milburn CBE, Chief Executive of The Prince's Trust, said:

"The Tomorrow's Business Awards were designed to showcase the talent and innovation of young people who have set up businesses with help from The Prince's Trust. We're proud of all the young people who, with our support, transform their lives and set up their own amazing businesses, so choosing the winners was difficult. These three businesses demonstrate firsthand the positive effects of the Enterprise programme, not only for the young entrepreneurs themselves but also in their local communities and the environment."
A recent evaluation of the Enterprise programme found that businesses started with funding and mentoring support from The Trust are more likely to survive than those who go it alone. The research shows that 73% of Trust-supported businesses continue to operate into their third year, compared with the national figure of 61%.
The figures demonstrate the effectiveness of the programme which creates a real and lasting difference to the lives of thousands of young people across the UK.
Marcelino Castrillo, Managing Director of Business Banking at NatWest, said: "NatWest is very proud to support The Tomorrow's Business Awards and the achievements of the three winners. Businesses which look to have a positive social or environmental impact are so important, both to the communities around them and the country as a whole. We hope these stories inspire more young people to take that first step into the self-employment."
With the help of NatWest, the Enterprise programme has been helping young people start up in business since 1983 and has supported more than 80,000 new ventures to date. Well known businesses which began with help from The Trust include household names Dynamo and kids' suitcase business Trunki.
Related articles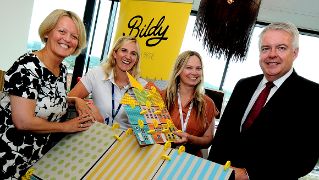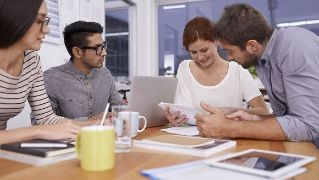 We're now NatWest Group
Come and visit us for all our latest news, insights and everything NatWest Group.