NatWest research finds women see more barriers to entrepreneurship
Women tend to see more barriers to starting their own business than men, according to new research from NatWest.
Figures from the bank's quarterly Entrepreneurship Monitor showed a number of small but consistent differences between men and women, revealing a strong trend of caution. Women are more held back by a fear of failure (32% women vs 30% men), not being able to get enough start up money (34% women vs 29% men), the tough economic climate (30% women vs 27% men) and the not having enough skills (17% women vs 15% men).
The research also shows success looks different for women. For instance, women are more willing to earn less to have the flexibility of running their own business (52% women vs 44% men) and are more likely to be happy making just enough to live on (71% women vs 60% men). While building a brand reputation is more important for women (31% women vs 25% men), growing the business is more important to men (43% women vs 51% men).
The data also show that women tend to depend on advice and help from more from their own networks, such as friends who have started a business (40% women vs 37% men) or members of their family (28% women vs 25% men), rather than local support agencies (28% women vs 31% men) or government funded business advisors (28% women vs 29% men). These trends are significant because having a wide network and the right support is key to the success of a new and growing business.
Julie Baker, Head of Enterprise at NatWest, said: "The trend revealed by these figures proves what we have known for some time, that women often face a different set of challenges when starting a business. This means they need different support, and to help our female customers succeed in business we are training our people to be Women in Business specialists. This is an accreditation from the Chartered Banker Institute, certified by Everywoman, which helps our bankers understand their ambitions and provide the business advice, mentoring and networking opportunities they need."
Findings of the research were presented at an event sponsored by NatWest at Parliament earlier this week where MPs, entrepreneurs and representatives from the bank discussed the specific challenges women can face and what needs to be done to help them.
Craig Tracey MP, Chair of the Women and Enterprise Parliamentary group which hosted the event, said: "By increasing female participation in entrepreneurship to the same level of men we could add £60bn to the economy, which sends a strong message to government about its importance. We are delighted to have welcomed over 100 representatives of women owned businesses, dozens of MPs, Women and Equalities Minister Caroline Dinenage and NatWest to Parliament. Last night proved very successful in highlighting the cause of greater equality for women in executive and ownership positions and in the supply chain. The event highlighted the passion that so many people have in this area and combined with the facts from the NatWest Enterprise Monitor, what we are saying has been noted by politicians on all sides."
Related articles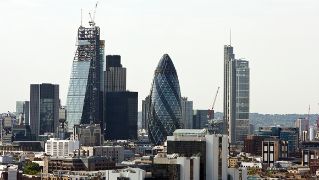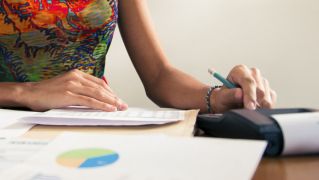 We're now NatWest Group
Come and visit us for all our latest news, insights and everything NatWest Group.