From Royal Bank to Royal Navy
As colleagues celebrate Reserves day, Able Seaman Joe Middleton reflects on what it's like being back at the bank after active service.
Most people don't know that reserves make up one sixth of the UK's armed forces. We go through the same training as our full-time counterparts and can be put on deployment. The only difference is we give up our own time to volunteer for the role. Day to day I work within Debt Management Operations in the bank but after seven years as a reserve, I recently put my naval skills to the test with nine months of active service.
I was doing lots of early starts and late finishes. I worked night shifts and spent a lot of my time as a deckhand. Essentially, I was the guy on the bridge with binoculars pressed to his eyes and looking out to sea. I steered the helm, worked the anchors and I kept the ship moving.
I know spending months on a small patrol vessel's swaying bunk bed in the middle of the ocean isn't everyone's idea of fun but it was a fantastic experience.
It was certainly strange going from the deck of the ship to a desk at the bank, and I'm still getting to grips with everyday life again. That said, the people made it worthwhile and it was worth every second.
My training before deployment included sea survival in a swimming pool and damage control in a simulated crisis but the list of skills that I can use in my day job is endless. I've completed courses in first aid, people management and I've really learnt how to operate as part of a team. I'm a much more confident person now.
I get invaluable support from my line manager as well as an extra 10 days of annual leave for military commitments and training. I also have the support of those in the bank's Armed Forces network whenever I need it.
I have the best of both worlds in the Reserves.
---
RBS has recently been awarded the Gold Award by the Ministry of Defence Employer Recognition Scheme, which reflects the excellent support it offers those associated with the Armed Forces.

For Reserves Day on 8 September the bank is celebrating the commitment shown by Reserves in balancing military and civilian life. Employees have been invited to wear their uniform to work for the day as a way of thanking them for their dedication, professionalism and commitment to serving our country.
---
Related articles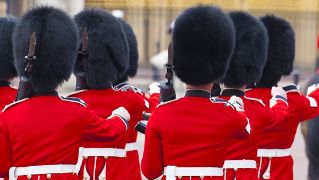 We're now NatWest Group
Come and visit us for all our latest news, insights and everything NatWest Group.