NatWest boosts support for new businesses as confidence in starting up cools by 30%
The data comes as NatWest opens its doors to Entrepreneurial Spark, the world's largest free business accelerator, in Milton Keynes today. Additional Hatcheries are due to open in Cardiff and Newcastle in the coming weeks.
Research carried out by NatWest has shown that fewer people think that now is a good time to start a new business than at any time in the last four years. Economic uncertainty has shaken the confidence of potential entrepreneurs with the proportion of people wanting to start a new business dropping from 39% in Q2 2015 to 10% in Q3 2016.
The research also shows that nearly a third of all people think it's too risky to set-up a business with 31% of people put off the idea because they think they would fail. 28% of respondents say the current economic climate is too difficult and more than one in ten people think there is not enough support at a local level.
Whilst London and the South East are considered to be by far the best places to start a new business, fewer than 10% of Britons think that any other region would be a good base for entrepreneurial activity. The regions with the least confidence in their entrepreneurial credentials are the East Midlands, Wales and the North East.
The data comes as NatWest opens its doors to Entrepreneurial Spark, the world's largest free business accelerator, in Milton Keynes today. Working with partners KPMG and EMC, the accelerator provides aspiring entrepreneurs with free support, mentoring, workshops, training, networking events, office space and facilities - all free of charge.
The Hatcheries are part of a network of hubs being created across the UK. With 10 open to date, two more planned in the coming weeks and a further Hatchery launching in London in 2017 we will support around 7,000 entrepreneurs over the next five years.
Alison Rose, CEO of Commercial and Private Banking at NatWest, said:
"It is not surprising to see a drop in confidence given the changing economic climate, but we're already seeing a rebound in much of the economy. However, this will take longer for those taking the plunge and starting up their own business, and that is why it's important that banks step up their support in these early stages. It is clear that people want local support, local networks and local advice and this is why we have partnered with Entrepreneurial Spark setting up the hatcheries across the country to revolutionise the way we support entrepreneurs."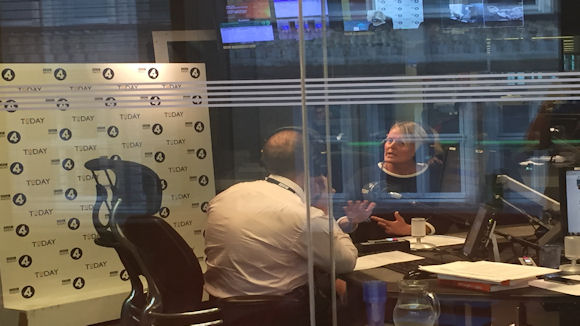 CEO of Commercial and Private Banking at NatWest discussed latest research findings on BBC Radio 4 Today programme.

Lucy-Rose Walker, Co-Founder and Chief Entrepreneuring Officer (CEO) at Entrepreneurial Spark, said:

"At Entrepreneurial Spark we are focused on encouraging entrepreneurship in order to make the UK's business community thrive and grow, which is why this new trend of fear when it comes to thinking about starting your own business is worrying.
"Starting your own business can be incredibly rewarding, but it also means you have to venture into the unknown. That's why, in partnership with NatWest, we have created our unique entrepreneurial enablement programme to help coach startups through this rollercoaster journey and provide them with the support and guidance they need to go out there and #GoDo. This has resulted in entrepreneurs growing successful, scalable, businesses, and securing million-pound investments and creating jobs for their local community."
Entrepreneurial Spark's recent 2015 Impact Report shows 88% of start-ups and early stage entrepreneurs who have been through Entrepreneurial Spark's unique enablement programme are still trading today. The report also highlights the scale of the support the accelerator is providing entrepreneurs across the UK. Since Entrepreneurial Spark was founded in 2011, the 660 businesses it has supported have had an aggregate turnover of £85,891,661 (£40m, in 2014), have attracted £45,167,348 of investment (£18 million in 2014) and created 1,816 jobs.

We're now NatWest Group
Come and visit us for all our latest news, insights and everything NatWest Group.