NatWest and Royal Bank of Scotland launch £500 cashback deals for first time buyers
NatWest and Royal Bank of Scotland have launched a number of new 2 year and 5 year fixed rate cashback mortgage deals for first-time buyers.
NatWest and Royal Bank of Scotland are improving support for first time buyers. This launch follows the introduction of a number of new 60%, 70% and 75% LTV Help to Buy shared equity mortgages last week.

Commenting on the launch of these new mortgage deals, Head of Mortgages and Protection Lloyd Cochrane said:

"Buying your first home is the biggest single purchase that most of us make in our lifetime. Cashback can make a huge difference to customers to help with the additional costs associated with buying a home such as legal fees or to allow them to buy something special for their new property. This is a another way we are helping customers get a foot on the property ladder at a time when it is more difficult then ever before to do so".

Mark Bullard, Head of Sales, Intermediary Solutions said: "Cashback has been a growing feature on first-time buyer mortgages since the end of 2014, with 40% of first-time buyers opting for a cashback mortgage in 2016. As part of our commitment to support first-time buyers, we believe that the addition of cashback, alongside our Help to Buy, shared equity and other first-time buyer mortgages offers brokers a really comprehensive choice for their customers".
---
Disclaimer

This article is for media use only and is not a financial promotion.

To be eligible for one of these deals only one of the applicants is required to be a first-time buyer.

Available on first time buyer exclusive products only. Max LTV 90%. Cashback will be paid to your solicitor on drawdown of the mortgage. Offer can be changed or withdrawn at any time. Early repayment charges may apply.

Your home may be repossessed if you do not keep up repayments on your mortgage.
Related articles
NatWest reaches 4 million 'appy customers
Four million NatWest customers have signed up to use the bank's mobile app since its launch in 2013, with almost a quarter of a million downloading it since the beginning of the year.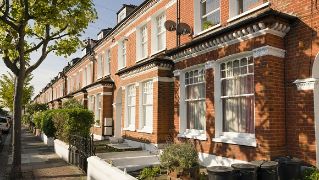 We're now NatWest Group
Come and visit us for all our latest news, insights and everything NatWest Group.