Guest blog: With thanks to the RBS Skills and Opportunities Fund
After receiving funding from the RBS Skills and Opportunities Fund in July 2016, Young Enterprise Scotland were able to support young offenders with learning about enterprise and gaining employment skills through their Enterprise Life & Work programme.
Enterprise Life & Work is a 12-week project that supports young offenders across Scotland. The programme reaches out to teach young people who are furthest removed from the labour market to learn about enterprise, gain essential employment skills and to be prepared to find and maintain future employment.
48 young people aged 16-30 will be supported by Young Enterprise Scotland to develop a business idea, assess what needs to happen to make their idea work, progress to actually selling or making a product and achieve an employability qualification.
The Skills and Opportunities Fund gives funding to help participants to gain essential skills and achieve a positive future. Jack, a previous participant from Perth Prison, worked on a business plan to develop a prison Café called Café Haven during his time in prison. He has now gone on to develop his own business plans following his release. Using the skills learned from the programme, he is currently working to develop two businesses, one for his sister who is setting up a craft business and one for himself as a Management Consultant.
Young people are learning key transferable skills for employment and by working with Young Enterprise Scotland trainers they gain greater awareness of future employment pathways, particularly in the world of enterprise.
With more projects scheduled throughout the year, Young Enterprise Scotland looks forward to helping young offenders with the support of the Skills and Opportunities Fund.
Related articles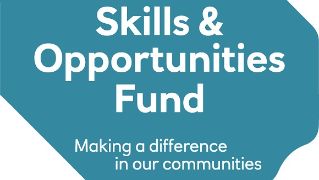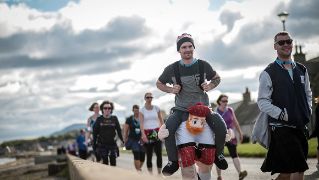 Charity Kiltwalk raises £650,000
More than 600 Scots took part in the third Royal Bank of Scotland Kiltwalk event of the year, pushing the fundraising beyond the £650,000 mark.
Latest news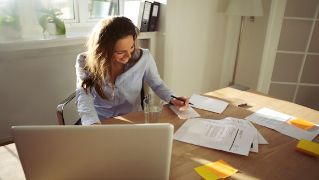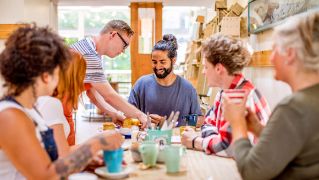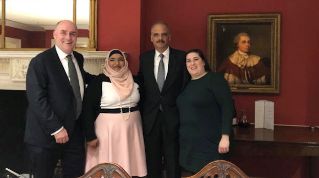 RBS Multicultural Network meets Eric Holder, 82nd US Attorney General
Simon McNamara, RBS Chief Administrative Officer and Executive Sponsor of the RBS Multicultural Network, recently hosted an event in discussion with Eric Holder, the first black US Attorney General. They discussed career, ethnicity, diversity and even a little bit of politics. At the event, Eric Holder shared his wisdom and experience with attendees from the RBS Executive committee and RBS Multicultural Network. Simon McNamara blogs about his experience meeting Eric, a BAME role model, and why diversity is so important to RBS.