Entrepreneurial Spark graduate creates 50 jobs
Up to 50 new jobs are set to be created by a butcher-turned data expert from Northern Ireland following a placement in an Entrepreneurial Spark hatchery.
Kieran Kelly, who left his family's local meat business to forge a 25-year career in data security, founded technology outfit arc-net in December 2014.
The company is now set for significant growth after graduating from Entrepreneurial Spark's accelerator programme. In Belfast, Ulster Bank is powering a Hatchery to support businesses like Kieran's from across Northern Ireland as they start-out and scale up.

arc-net, which has recently secured contracts with several global businesses, has offices in Belfast and Edinburgh, as well as a new base in San Francisco.
The firm provides a technology platform to protectively mark and trace meat products from farm to fork using the animal's DNA.
It employed two people when Kieran entered Entrepreneurial Spark in 2015 for mentoring and support. He says that it has radically advanced the company's evolution.

"The Entrepreneurial Spark experience has been transformative, helping me to really focus the product on its best application; the food industry. I've also had fantastic support with pitching and marketing, which have been invaluable in winning business with the large companies we are now working with," he says.

"We currently employ 15 people, but are just about to begin recruiting to bring this up to 50 to meet demand for the solution. Roles will be in development, sales and marketing, and data analysis, and they will be based in Belfast and Edinburgh," he continues.
Currently the company is working with the Institute for Global Food Security IGFS at Queen's University, Belfast, Cranswick PLC, and various Northern Ireland-based red meat producers.
Explaining arc-net's product, Kieran says:
"Our solution gives companies and brand owners the ability to have independent validation of their food quality. It also increases the information flow across the entire supply chain, which helps ensure authenticity, quality, traceability and compliance, based on Blockchain technology.
"Our consumer-first approach ensures they get much greater insight into the product they are buying in terms of its origins and its journey to the shop they are buying it in," he adds.
Powered by Ulster Bank, the Entrepreneurial Spark Hatchery in Belfast provides free space for up to 80 entrepreneurs, with hands-on mentoring, a 'bootcamp' for business planning, and a free programme of up to 18-months of advice, support and expert workshops.
Entrepreneurial Spark is a business accelerator and growth hub for entrepreneurs.
Related articles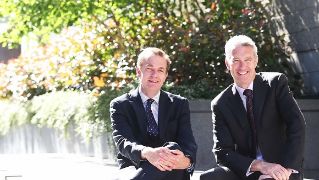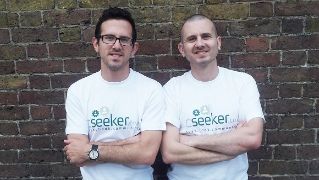 We're now NatWest Group
Come and visit us for all our latest news, insights and everything NatWest Group.