4 ways start-ups can work with the bank
Following Royal Bank of Scotland being named as one of Europe's 25 Corporate Start-up Stars by Startup Europe Partnership (SEP), Laura Parker, a Royal Bank of Scotland Strategy Manager, explains the different ways start-ups can work with the bank.
As well as providing solutions for financial needs, there are several teams, from procurement to sustainability, working hard to engage and support the UK's start-ups. At the recent Corporate Start-up Stars event it was amazing to see this hard work recognised internationally with Royal Bank of Scotland one of only five UK corporates (and the only big UK bank) to make the cut.
As a start-up you can:
Sell to us
RBS is a large organisation and as a result the bank buys a lot of products and services. Our procurement team are making an effort to make it easier for smaller businesses to get into the RBS supply chain, including running 'Meet the Buyer' events to meet contacts in procurement and learn about the process.
---
Innovate with us
Corporates are always looking for innovative ideas to stay competitive as technologies and consumers change. Our innovation team are constantly looking for innovative ideas and start-ups to find out how they could work within the bank.
---
Create with us
There are dedicated teams within the bank helping people turn their ideas into a businesses. Whether it is providing grant money to organisations such as the Princes Trust to distribute to fledgling business owners, or touring the country offering advice on how to start a business with the Start-Up Britain bus, you can trace this support back to the bank.
Once you have the killer idea we have the world's largest network of free business accelerators through Entrepreneurial Spark to really give flight to your business. This partnership offers hundreds of start-ups across the country, the chance to accelerate their growth over a short period of time.
---
Grow with us
When you have established your businesses, the next hurdle is growth. We have launched initiatives like Growth Builder and a partnership with Rocket Space to help businesses grow and scale in the UK. We also have made a commitment to support 15,000 UK businesses access international markets.
---

As well as actively engaging with start-ups, RBS are training staff in entrepreneurial tools and techniques through our innovative Entrepreneurial Development Academy, encouraging a more entrepreneurial culture within the bank.
I am proud to be part of an organisation that is so proactive and broad with its support for start-up businesses and being called out by industry experts as one of the top 25 Corporates in Europe is the icing on the cake.
Related articles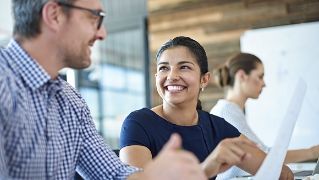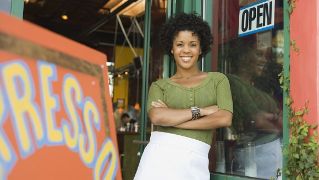 We're now NatWest Group
Come and visit us for all our latest news, insights and everything NatWest Group.