UK start-ups to share more than £250,000
Entrepreneurial Spark has awarded more than £250,000 to local start-ups at its national Entrepreneuring Awards event.
With Hatcheries in Glasgow, Edinburgh, Ayrshire, Birmingham, Bristol, Brighton, Belfast, Leeds and Manchester, Entrepreneurial Spark offers one-to-one expert enablement alongside access to key partners such as Royal Bank of Scotland, KPMG and EMC.
The Entrepreneuring Awards offered entrepreneurs the chance to win between £1,000 and £10,000 to support their business growth. Previous winners have gone on to increase turnover by up to 60%, have created additional jobs and have expanded across the country.
Taking place in eight locations across the UK, £255,000 was awarded to entrepreneurs across the country.
An additional £1000 was given to a selection of entrepreneurs on the evening during a 60 second pitching competition.
Commenting on the awards, Entrepreneurial Spark co-founder and Chief Entrepreneuring Officer Lucy-Rose Walker said:
"Congratulations to all of our winners. At Entrepreneurial Spark we focus on building people who build businesses, and taking home an Entrepreneuring Award shows how hard you've worked and progressed in during your time in the Hatchery.
"Since opening our hatcheries we have seen our Chicklets embrace the mind-sets and behaviours of an entrepreneurial leader, working hard to become credible, backable and investable. The Entrepreneuring Awards give them the chance to celebrate everything they have achieved to date, while allowing them to make plans on how to accelerate their business growth in their remaining time within the programme and beyond."
Gordon Merrylees, Head of Enterprise at the Royal Bank of Scotland, said:
"The UK has a deserved reputation for producing leaders in enterprise and innovation and our current round of Chicklets are prime examples of this.
"The Entrepreneuring Awards are a great opportunity to celebrate everything which the Chicklets have achieved to date, while also reflecting on how we can continue to enhance Scotland's enterprising eco-system in the years to come."
Related articles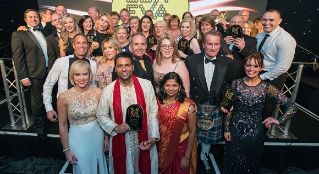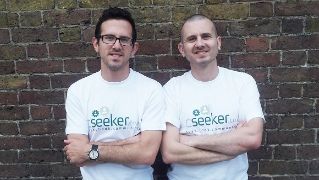 We're now NatWest Group
Come and visit us for all our latest news, insights and everything NatWest Group.