Twycross Zoo transforms with NatWest support
Twycross Zoo CEO Sharon Redrobe guided Alison Rose, CEO of NatWest's Commercial & Private Bank, on a tour of recent developments at the zoo. Some of these developments have been funded by a loan from NatWest.
Now celebrating over 50 years of business, Twycross Zoo is one of the UK's major zoos and home to one of the most diverse primate collections in Europe. The zoo cares for around 150 species of animals and is the only place in the UK to have every type of Great Ape (Gorilla, Orang-utan, Chimpanzee and Bonobo) and a wide collection of gibbons. The zoo is also home to many other endangered species such as Amur leopards, snow leopards and Asian elephants.
Dr Redrobe is currently spearheading Twycross Zoo's ambitious £55 million Masterplan, which will transform the 88-acre site in rural Leicestershire over the next 20 years into one of the region's, and the UK's, leading visitor attractions.
The zoo has already opened two major new habitats since the launch of the Masterplan in March 2015, including Giraffe Savannah and the moated island complex Gibbon Forest. It has also opened three new exhibits - Lorikeet Landing, Lemur walk-through and the Butterfly House - which offer visitors an immersive experience with the animals. Other species whose enclosures have been renovated include zebra, orangutans, giant tortoises, meerkats, Amur leopards, penguins, bushdogs and monkeys.
Twycross Zoo CEO Sharon Redrobe commented:
"I am delighted that Twycross Zoo has partnered with NatWest, who have been very supportive of our development plans. Their strategy of having leisure specialists who understand the nature of running a business like ours gives comfort, and will give us a productive working relationship for many years to come. It is important for us to have a medium to long-term view on the turnaround of Twycross Zoo, and NatWest fully appreciate this."
Alison Rose, NatWest's CEO of Commercial & Private Banking, said:
"We've worked with Twycross Zoo on a number of projects and their most recent development, Gibbon Forest, marks an ambitious step, making them owners of one of the largest enclosures of its kind in Europe. It offers remarkable facilities for endangered species, as well as raising awareness through educating visitors. The solid relationship we have with Sharon will continue as we look to support the zoo with their ambitions, helping build on their success as a business and charity."
Related articles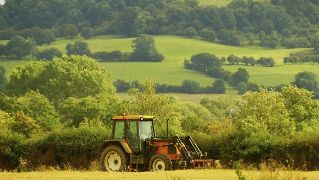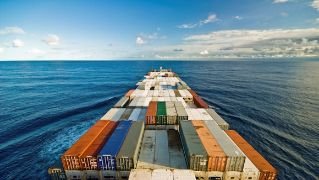 We're now NatWest Group
Come and visit us for all our latest news, insights and everything NatWest Group.