NatWest co-hosts event for entrepreneurs in Brighton
Opportunity Knocks, co-hosted by NatWest, Entrepreneurial Spark and other organisations is aimed at people interested in supporting the South East of England's start-up, early stage and SME business sector.
The leaders of some of the UK's most successful start-ups revealed the secrets of their success at a business event in Brighton on Wednesday.
Opportunity Knocks, co-hosted by NatWest, Entrepreneurial Spark, Cobb Digital, Brighton & Hove Chamber, Angels Den and University of Brighton took place at Sussex County Cricket Club in Brighton yesterday. The showcase saw Acumen Business Law's CEO Penina Shepherd join Marc Koska OBE, the Founder of Star Syringe, and a host of other successful entrepreneurs who passed on their advice and offer insight into what they have learned whilst turning their concept into a reality.
Delegates heard from inspirational speakers, saw a live pitching competition, heard from a panel of experts and had the opportunity to attend a range of case study led seminars focusing on topics such as crowdfunding, pitching, intellectual property and growth finance.
Fiona Anderson, Entrepreneurial Development Manager at NatWest, commented:
"NatWest is delighted to be supporting Opportunity Knocks to showcase the entrepreneurial talent in Brighton and the South East. It's exciting to see pioneering events like this emerge when the region's entrepreneurial ecosystem partners come together.
"This conference is particularly unique as it gave entrepreneurs the opportunity to showcase their businesses as well as providing them with knowledge on the alternative methods of finance available to them.
"Entrepreneurialism and entrepreneurship are key to the future success of businesses in the South East and all of us at NatWest are keen to help give new start-ups all the support they need to turn their idea into a reality."
Lucy-Rose Walker, Chief Entrepreneuring Officer at Entrepreneurial Spark said:
"Since opening our Brighton Hatchery last year we have been blown away by the calibre of start-ups in the region. Our expert enablement programme focuses on helping entrepreneurs to develop and grow their business, allowing them to become credible, backable and investible. Events such as Opportunity Knocks build on this by allowing businesses and the individuals interested in supporting them a platform to connect and learn how to work together."
Related articles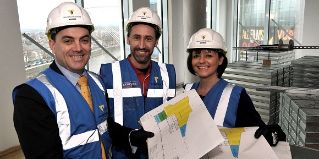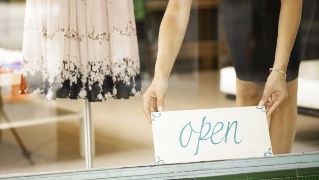 We're now NatWest Group
Come and visit us for all our latest news, insights and everything NatWest Group.