Guest blog: Raising awareness of postal fraud
Marilyn Baldwin OBE, Founder of Think Jessica, recounts how she came to care about postal scams and explains how consumers can be scam aware.
In 2007 I started the Think Jessica campaign to raise awareness of postal and telephone fraud following the death of my mother Jessica who was 83.
Sadly, in 2002 my mum responded to a scam letter which resulted in her details being added to a criminal 'suckers list' which was circulated to organised criminal gangs worldwide. Over a five year period she had not only been repeatedly targeted she had also been 'groomed' by criminals into ignoring anyone who tried to help her see the truth.
This was a very difficult time for my family; because my mother refused to cooperate we were unable to intervene or find any professional help. We couldn't even find anyone who understood how powerful the psychology is behind these types of crimes.
My mum received around 30,000 letters from scammers in total.
The National Trading Standards Scams Team are doing a brilliant job and estimate postal fraud alone could be costing consumers up to £3.5 billion a year. I believe this figure is only the tip of the iceberg as more and more relatives of victims contact Think Jessica (now a registered charity) with heart breaking stories of parents, grandparents, friends and neighbours who are trapped in the scammers evil web of deceit. Stories of financial ruin, declining health, families being torn apart and suicide are too common.
Bogus lottery officials, fake bankers, prize holding companies, clairvoyants and numerous other characters work together to create a fictional world that can become a vulnerable person's reality.
Think Jessica's main focus now is on getting material out to those who don't have internet access or any way of being educated about scams. Trading Standards, the police, Neighbourhood Watch, Hospitals, care assistants and other organisations nationally distribute our 'Watch out for Scams' booklets.
There's a long way to go but together we are stronger- consumer groups and banks need to create a hostile environment which will deter those without conscience who are preying on those least able to defend themselves.
Related articles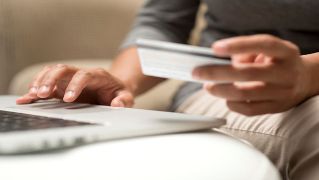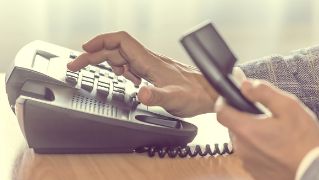 Guest blog: How to spot scams
In the first of a series of guest blogs to mark Scams Awareness Month, Laura Jamieson, Policy and Improvement Manager at the Convention of Scottish Local Authorities, writes here on the type of phone scams that exist and what consumers can do about them.
We're now NatWest Group
Come and visit us for all our latest news, insights and everything NatWest Group.