Guest blog: How to spot scams
In the first of a series of guest blogs to mark Scams Awareness Month, Laura Jamieson, Policy and Improvement Manager at the Convention of Scottish Local Authorities, writes here on the type of phone scams that exist and what consumers can do about them.
The constant blight of nuisance calls is becoming more and more prevalent with many consumers being plagued by what seems like a daily tirade. Ofcom reports that consumers receive a staggering 4.8 billion nuisance calls every year with the Information Commissioner's Office (ICO) receiving an average of 14,000 complaints every month.
For some, nuisance calls are an irritant but for others the persistent ringing of the telephone can cause anxiety and distress. Abandoned and silent calls in particular can often seem sinister leaving the individual terrified to answer the telephone.
In amongst this bombardment are scams; people cold called to be told they have a virus on their computer which can be fixed for a fee. Or investment scams which cost consumers an average £20,000 or pension scams promising reviews or early access to funds before the age of 55. Other scams draw on the increased focus on nuisance calls offering call blockers which are simply not fit for purpose or offering to renew the recipient's access to the Telephone Preference Service (TPS) for a fee when the service is, in fact, free The latter is used for the purposes of a practice called 'vishing' where the caller attempts to extract personal or financial information from the victim.
Week one of Scams Awareness Month provides an opportunity to highlight the range of methods scammers use to elicit money from their victims. It is the opportune time to start the conversation with family, friends and neighbours about the lengths scammers will go to in order to con you and encourages consumers to take time to make a decision when contacted out of the blue.
However, there are a few measures that consumers can take to help make it more difficult for the scammers to get through to them in the first place. Options available include registering for the TPS by visiting www.tpsonline.org.uk and clicking 'register' or alternatively calling 0845 070 0707; and of course there are some excellent call blocking units available from trueCall, BT and CPR, each with different options to suit your needs.
If you do receive an unsolicited call and you are unsure of what to do the Citizens Advice Consumer Helpline will provide advice and support and can be contacted on 03454 04 05 06. With the likes of computer virus scams where the caller purports to be from Talk Talk or BT, tell them you will call them back, put the phone down and wait before dialling out again. Using the telephone numbers which appear on your bill will quickly allow you to identify if it was a genuine call or not.
Businesses are not exempt from scam calls either, which is why the Thursday of telephone scams week considers advertising scams which specifically target business. For those businesses bombarded with calls, the Corporate TPS is available. To find out more click here.
Most importantly, don't ever suffer in silence. If you think you are the victim of a scam, contact the Consumer Helpline, report it and make sure to alert your friends and family.
---
This blog was first published on the Citizens Advice website.
---
Related articles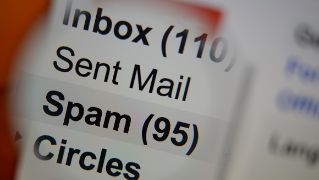 Guest blog: Building relationships to tackle fraud
Leon Livermore, CEO of the Chartered Trading Standards Institute (CTSI), acknowledges the challenge posed by mass marketing scams and explains why strong relationships across the sector are important when preventing them.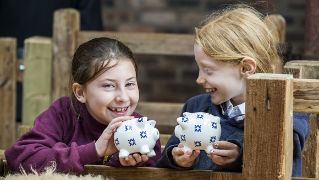 We're now NatWest Group
Come and visit us for all our latest news, insights and everything NatWest Group.