"Staggering" increase in mobile app usage - BBA
Mobile banking apps are used more than 7,610 times a minute, or 4 billion times a year according to a new report by the BBA.
The BBA's third 'Way We Bank Now' report shows a dramatic increase in consumers using digital banking and new technologies to manage their money. The use of phone, internet and mobile banking have all increased in recent years, with customers now having more contact with their banks than ever before.
The report, which investigates changing customer habits and major technological advances in banking, reveals:
347 million payments were made using mobile apps in 2015, up 54 per cent from the year before
The annual use of contactless cards has risen 250 per cent
Banks issued 15 million cards with contactless technology in 2015, up 54 per cent on the year before
More than 13.8 million apps were downloaded in 2015
'Way We Bank Now', supported by EY, suggests the popularity of all forms of digital banking is due to it reducing the stress customers experience around managing their money, as it makes it easier for them to keep track of their finances.

By far the biggest rise in digital services is the use of mobile apps, which the report puts down to the speed in which people can access their information and make transactions.
New figures in the report show mobile banking apps are increasingly preferred to banks' websites, as internet banking logins fell slightly last year – 4.3 million a day in 2015 compared with 4.4 million in 2014. On the other hand, mobile device apps were used 11 million times a day in 2015, up from 7 million a day in 2014.
Anthony Browne, BBA CEO, said:
"Our influential Way We Bank Now report shows a staggering increase in people using mobile apps, proving it's now easier than ever to interact with your bank. We are in the midst of a consumer-led revolution in the way we do our day-to-day banking. Customers love the new technology that is allowing us to bank round the clock.
"You can now set up standing orders while standing in the queue for the bus and check your balance while checking in at the airport. The choice now on offer from banks, from state-of-the-art branches to cutting edge apps, has put customers firmly in the driving seat on the way we bank."
Way We Bank Now also highlights new CACI data which projects the number of visits to bank branches has fallen, from 476 million in 2011 to 278 million in 2016. This is expected to continue for the next five years, with 185 million visits in 2021. CACI figures also suggest that average visits per branch a day have fallen from 104 in 2011, to 71 in 2016 and 51 in 2021.
As well as looking at how digital innovation has revolutionised retail banking, Way We BankNow also looks at next-generation technology that will help customers. The use of technology to support customers in vulnerable circumstances is another huge development, with over 98% of ATMs now having audio jacks, and staff on hand to help customers.
Related articles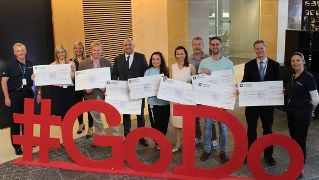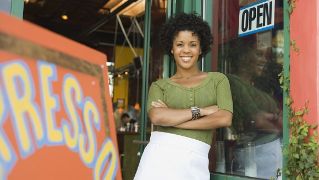 We're now NatWest Group
Come and visit us for all our latest news, insights and everything NatWest Group.