Supporting Tomorrow's Business Awards
On the day NatWest announces its sponsorship of The Prince's Trust Tomorrow's Business Awards, Head of Business Banking Marcelino Castrillo looks back at the partnership.
NatWest was one of the very first supporters of The Prince's Trust when it was established in 1976, and today we are the largest and longest standing supporter of The Trust's Enterprise programme.
A recent evaluation of the Enterprise programme found the businesses have a very high rate of sustainability and a high rate of business success among the young people involved. This is a credit to the Prince's Trust and demonstrates that our support has made, and continues to make, a real and lasting difference to the lives of thousands of young people.
Whenever I meet young people who have taken part in The Prince's Trust's Enterprise programme, I am inspired and impressed by their determination to overcome the barriers they have faced in their lives, as well as their drive and ambition to succeed as young entrepreneurs. Contributing to such a life-changing scheme is an important part of our commitment to supporting entrepreneurship amongst a diverse range of people for whom it might otherwise seem a distant dream.
This year we are very pleased to support The Tomorrow's Business Awards. These awards encourage entrepreneurial growth amongst businesses set up by young people with the support of The Prince's Trust within the last ten years. By demonstrating how their enterprises make a positive difference to their lives, the environment or their local community, young people can win a package of prizes – including a cash award - to help grow their businesses. The Tomorrow's Business Awards will showcase the talent and innovation of young people.
NatWest has maintained a large-scale, UK-wide partnership with The Trust for 16 years. During that time, we've invested over £21 million in the future of young people through The Trust, as well as engaging our staff in fundraising and volunteering activities. We are long-term supporters of the Enterprise programme and have proudly helped thousands of young people explore their business ideas. I am delighted that we have recently renewed our commitment, and look forward to seeing many more young people starting up and succeeding in business with support from The Trust and NatWest.
Related articles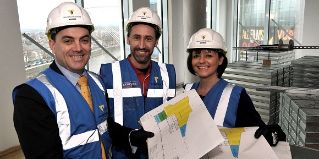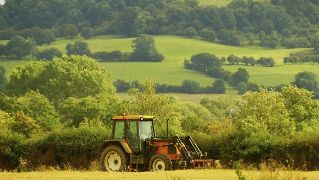 Latest news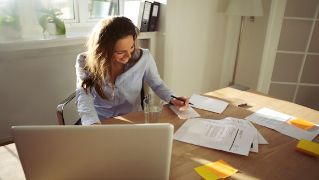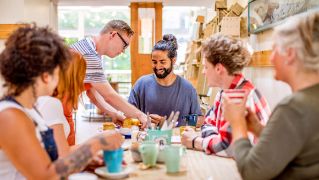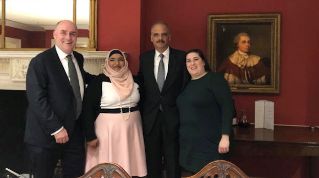 RBS Multicultural Network meets Eric Holder, 82nd US Attorney General
Simon McNamara, RBS Chief Administrative Officer and Executive Sponsor of the RBS Multicultural Network, recently hosted an event in discussion with Eric Holder, the first black US Attorney General. They discussed career, ethnicity, diversity and even a little bit of politics. At the event, Eric Holder shared his wisdom and experience with attendees from the RBS Executive committee and RBS Multicultural Network. Simon McNamara blogs about his experience meeting Eric, a BAME role model, and why diversity is so important to RBS.